TAJ WELLINGTON MEWS, CHENNAI LAUDED AS AN HONOREE ON TRAVEL + LEISURE'S GLOBAL VISION AWARDS 2022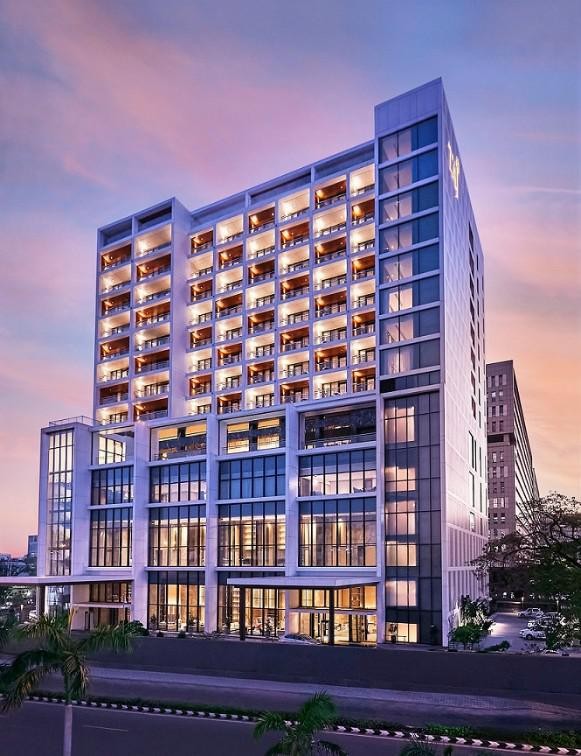 MUMBAI, MARCH 17, 2022: Taj Wellington Mews, Chennai, India's first all women-managed luxury residences, has been selected as an honouree in Travel + Leisure's Global Vision Awards 2022.
Speaking about this achievement, Gaurav Pokhariyal, Senior Vice President & Global Head – Human Resources, IHCL, said, "We are delighted to be recognized on a global platform for our efforts in creating an equitable workplace and ecosystem, while empowering women in the hospitality industry. This is a proud moment for all of us as women at IHCL have played a very vital role in the organisation with their contribution and by pushing boundaries."
Strategically located in the Old Mahabalipuram-IT corridor of Chennai, Taj Wellington Mews has 112 spaciously and luxuriously appointed residences, led by a woman General Manager and a team of over 100 women across all operations and other departments. In addition to providing growth opportunities for women employees within the Company, the property will also generate employment locally.
The Travel + Leisure Global Vision Awards recognise and honour companies, individuals, destinations, and organizations taking strides to develop more sustainable and responsible travel products, practices, and experiences.
About Taj
Established in 1903, Taj is The Indian Hotels Company Limited's (IHCL) iconic brand for the world's most discerning travellers seeking authentic experiences in luxury and has been rated as the World's Strongest Hotel Brand and India's Strongest Hospitality Brand as per Brand Finance. From world-renowned landmarks to modern business hotels, idyllic beach resorts to authentic Grand Palaces, each Taj hotel offers an unrivalled fusion of warm Indian hospitality, world-class service and modern luxury.
The unique portfolio comprises hotels across the globe including presence in India, North America, United Kingdom, Africa, Middle East, Malaysia, Sri Lanka, Maldives, Bhutan and Nepal.
Please visit: www.ihcltata.com.com; www.tajhotels.com; www.seleqtionshotels.com; www.vivantahotels.com; www.gingerhotels.com
For more information, please reach out: kirti.dhingra@ihcltata.com 
Follow us on social media:

Follow IHCL         
The Indian Hotels Company Limited (IHCL)
Follow Taj            
@TajHotels |
 @TajHotels |
 @TajHotels | 
 Taj Hotels
Follow SeleQtions 
@SeleQtions | 
@Seleqtions |
 @Seleqtions
Follow Vivanta      
@VivantaHotels |
  @VivantaHotels |
 @VivantaHotels  
Follow Ginger       
@Ginger |
 @GingerHotels |
  @GingerHotels | 
@GingerHotels