Taj Tashi, Bhutan Welcomes you to Experience the Mountain Echoes Literary Festival this August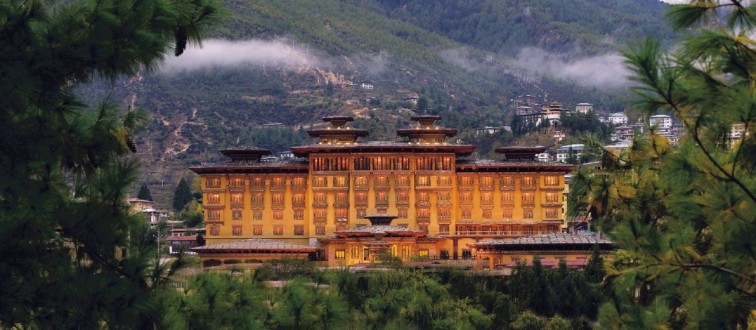 Mumbai, 9th August, 2018: Head to the heart of the Himalayas this August as Thimpu comes alive with the ninth edition of the Mountain Echoes Literary Festival.  Taking place from 22nd – 25th August, guests of Taj Tashi are invited to join a cast of writers, biographers, historians, environmentalists, scholars, photographers, poets, musicians, artists and film-makers to engage in cultural dialogue, fascinating workshops and literary enlightenment within the mountains. 
This year's edition will celebrate 50 years of harmony between Bhutan and India. Guest speakers will include Her Majesty the Royal Queen Mother Ashi Dorji Wangmo Wangchuck and a host of luminaries from the world of literature, art and cuisine who are passionate about Bhutan and the subcontinent.  
Taj Tashi will be in the heart of action, hosting several interactive workshops, talks and book readings during the festival.  Situated in the heart of the Thimpu Valley and overlooking the Wang Chu River, Taj Tashi blends the local Dzong architecture with modern design and is adorned with classical hand-drawn Buddhist murals. The 66 spacious rooms and suites overlook the exquisite mountains and township, and capture the essence of Bhutanese art and architecture.
To know more and to make your reservation, please visit www.tajhotels.com
About Taj
Established in 1903, Taj is Indian Hotels Company Limited's (IHCL) iconic brand for the world's most discerning travellers seeking authentic experiences in luxury. From world-renowned landmarks to modern business hotels, idyllic beach resorts to authentic Grand Palaces, each Taj hotel offers an unrivalled fusion of warm Indian hospitality, world-class service and modern luxury.
The unique portfolio comprises hotels across the globe including presence in India, North America, United Kingdom, Africa, Middle East, Malaysia, Sri Lanka, Maldives, Bhutan and Nepal. 
For more information, please visit www.tajhotels.com