The Taj Mahal Palace, Mumbai Rated Number One In The World For Third Year In A Row By Trustyou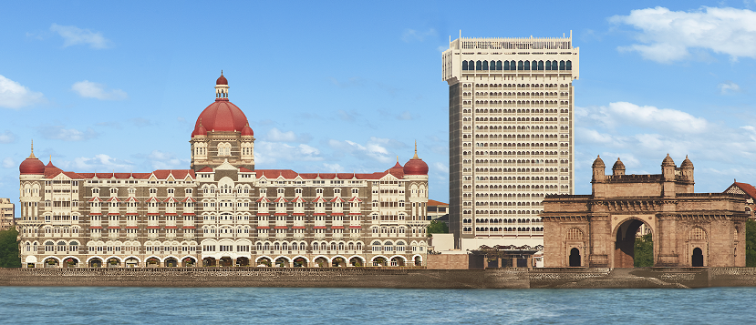 Mumbai, July 27, 2020: The iconic Taj Mahal Palace, Mumbai has retained its top spot in the global rankings for the third year in a row, according to an evaluation by TrustYou - the world's largest guest feedback aggregator. This worthy recognition has led to TrustYou formulating a case study on this unique achievement and success story. Data collected from over 350 publically available sources including TripAdvisor, Google, etc. is used to formulate this annual list.

A performance score of 94 coupled with a strong customer validation through 7500 plus user reviews, the highest received by any city hotel globally places the luxury address from Mumbai amongst some of the finest names in hospitality including the Four Seasons' George V, Paris and the Savoy, London. The score helps understand a business's online reputation and compare it to competitors. It is calculated based on a business's performance across a variety of important online areas including: reviews, social, surveys, reach, visibility etc.
Speaking on the recognition, Taljinder Singh, Senior Vice President – SeleQtions & Mumbai Hotels and General Manager, The Taj Mahal Palace, Mumbai said, "This would never have been possible without the unmatched dedication of the entire team year after year and the steadfast patronage of our guests thru all the global challenges that we have seen this year. The Taj Mahal Palace has always carved a niche for itself and served our guests with the true spirit of Tajness over the last 116 years. What makes the ranking even more special is the fact that it is authentic guest feedback that has brought us the honour year on year." 
The hotel achieved the leading spot by virtue of evaluation across various parameters (which includes, Check in, Room, Sleep Experience, Location, Facilities, Food and Beverage, Checkout experience and the team) that culminate into the overall customer experience. City hotels with over 200 rooms were considered for the evaluation across all major cities globally.
About TrustYou
TrustYou, the world's largest guest feedback platform, empowers hotels with solutions to drive more bookings and improve their hotel product. Through each phase of the guest journey, hotels can utilize guest feedback to enhance review marketing and achieve operational excellence. Guest feedback influences 95% of booking decisions. TrustYou Meta-Review, which incorporates hundreds of millions of hotel reviews, surveys, and social posts for over 500,000 hotels worldwide,  powers guest reviews on dozens of travel sites, including Google, Kayak, and Hotels.com.* These reviews also generate actionable insights for hotels to improve their presence along each step of the guest journey, from booking and pre-stay search queries to real-time guest requests and messages, to post-stay feedback in the form of survey responses and reviews. Through the TrustYou partner program, PMS, CRM, IBE and other hotel software providers can integrate TrustYou's guest feedback platform into their products to help their hotel clients positively influence bookings and revenue
For more information, please visit www.tajhotels.com
Follow us on social media:
Follow IHCL         
The Indian Hotels Company Limited (IHCL)
Follow Taj            
@TajHotels |
 @TajHotels |
 @TajHotels | 
 Taj Hotels
Follow SeleQtions 
@SeleQtions | 
@Seleqtions |
 @Seleqtions
Follow Vivanta      
@VivantaHotels |
  @VivantaHotels |
 @VivantaHotels  
Follow Ginger       
@Ginger |
 @GingerHotels |
  @GingerHotels | 
@GingerHotels