Taj Invites You to Soak up the Musical Roots of Rajasthan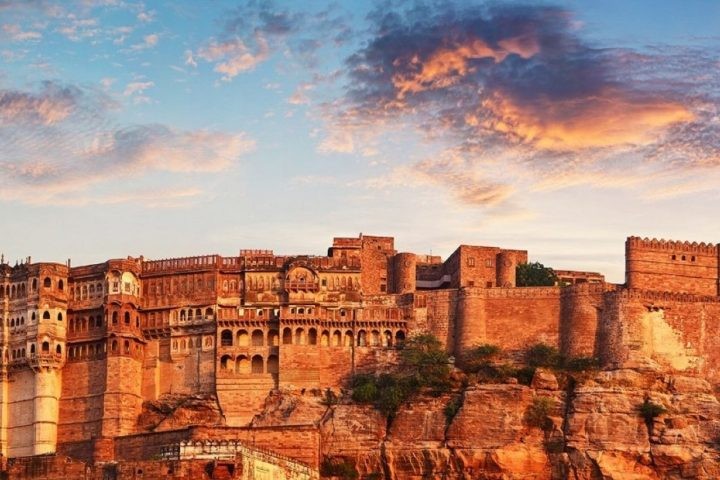 Mumbai, September 20, 2018: This October, make your way to the blue city of Jodhpur, Rajasthan to experience the eleventh edition of Jodhpur RIFF - Rajasthan International Folk Festival. Music lovers will be mesmerized by this UNESCO endorsed annual music festival, which was set up by His Highness Maharaja Gaj Singhji II of Jodhpur to revive the ancient musical traditions of Rajasthan.  
Timed to coincide with "Sharad Purnima" the brightest full moon of the year in North India, Jodhpur RIFF attracts more than 250 musicians, international percussionists and performing artists from across Rajasthan and the world. Each year, they come together to perform and celebrate their musical heritage all within the magnificent setting of the 15th Century Mehrangarh Fort.
A must visit when in Rajasthan, Jodhpur epitomises all that the region is best known for; from golden deserts and glorious forts to historical palaces. Located 30 minutes away from the festivities, Umaid Bhawan Palace is part of Taj's iconic collection of palace hotels. Built between 1928 and 1943, Umaid Bhawan Palace is a majestic piece of Rajasthan's heritage and remains the principal home of HH Maharaja Gaj Singhji II of Jodhpur and his family.
To stay at the palace and experience the vibe of the city during the music festival, please visit www.tajhotels.com
About Taj
Established in 1903, Taj is Indian Hotels Company Limited's (IHCL) iconic brand for the world's most discerning travellers seeking authentic experiences in luxury. From world-renowned landmarks to modern business hotels, idyllic beach resorts to authentic Grand Palaces, each Taj hotel offers an unrivalled fusion of warm Indian hospitality, world-class service and modern luxury.
The unique portfolio comprises hotels across the globe including presence in India, North America, United Kingdom, Africa, Middle East, Malaysia, Sri Lanka, Maldives, Bhutan and Nepal. 
For more information, please visit www.tajhotels.com