Taj InnerCircle, the Signature Loyalty Program from the Iconic Taj Hotels Wins Global Accolades at the Freddie Awards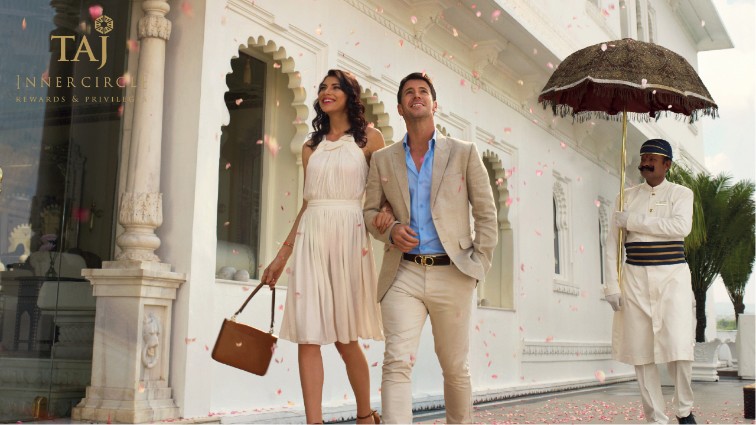 Mumbai, May 4, 2018: Taj InnerCircle, the signature loyalty program from the iconic Taj Hotels has been bestowed with the special 210 Award in the hotel category for the Middle East/Asia/ Oceania region for Strongest Performing Program off the Radar of Voters. The 210 Award is given to the highest-rated loyalty program that should be watched out for as they gain more awareness from members and the industry.
Additionally, Taj InnerCircle was ranked in the top four among five other major award categories for the Middle East/ Asia/ Oceania region, including Best Hotel Promotion, Best Hotel Redemption Ability, Best Hotel Customer Service, Best Hotel Elite Program and Hotel Program of the Year.
Taj InnerCircle received this global recognition at the coveted annual Freddie Awards event held at the Museum of Flight in Seattle, USA. The Freddie Awards are one of the most prestigious member-generated awards in the travel loyalty space globally and are considered an industry benchmark.
Chinmai Sharma, Executive Vice President & Chief Revenue Officer said, "We are very thankful to our guests and members for this great recognition. This award is a testament to our commitment to being a customer centric organization and continuing to add value for our loyal guests."
About Taj InnerCircle
Taj InnerCircle is the frequent guest program of Taj Hotels Palaces Resorts Safaris.  It offers members a host of benefits across Taj, Vivanta and Gateway hotels worldwide, including unparalleled benefits like no black-out dates on room redemptions, 'no points' expiry for active members and real time redemption options for food, beverage and spa at all participating hotels. Taj InnerCircle members also enjoy benefits like tier match and ability to earn and redeem Taj InnerCircle points for stays at Shangri-La hotels worldwide through the award winning Warmer Welcomes alliance. This program gives members the flexibility to earn and redeem points across more than 200 hotels in 27 countries and 131 destinations worldwide. More information about the programs is available at www.tajinnercircle.tajhotels.com and www.warmerwelcomes.com
About Taj Hotels Palaces Resorts Safaris
Established in 1903, the iconic Taj Hotels Palaces Resorts Safaris is Indian Hotels Company Limited's (IHCL) brand for the world's most discerning travellers seeking authentic experiences in luxury.
From world-renowned landmarks to modern business hotels, idyllic beach resorts to authentic Grand Palaces, each Taj hotel offers an unrivalled fusion of warm Indian hospitality, world-class service and modern luxury.
The unique portfolio comprises 100 hotels across 62 locations around the globe including presence in India, North America, United Kingdom, Africa, Middle East, Malaysia, Sri Lanka, Maldives, Bhutan and Nepal. For over a century, The Taj Mahal Palace, Mumbai, the crown jewel has set a benchmark for fine living with exquisite refinement, inventiveness and warmth. Taj Hotels Palaces Resorts Safaris is part of the Tata Group, India's premier business house.
Vivanta provides new generation travellers a contemporary and creative hospitality experience that matches their bon-vivant lifestyles. The Gateway Hotel welcomes guests to a refreshingly enjoyable and hassle-free experience, anytime, everywhere, offering the highest consistency in quality, service and style.
Taj Hotels Palaces Resorts Safaris is the flagship brand of Indian Hotels Company Limited (IHCL). IHCL also operates hotels in the economy segment with the Ginger brand, a pioneer in the branded budget hotel space in India and also its largest. Indian Hotels Company Limited runs Taj SATS Air Catering, a joint venture of the Indian Hotels Company, and SATS (formerly known as Singapore Airport Terminal Services), the market leader in airline catering, providing inflight catering at key cities.
For more information, please visit www.tajhotels.com