Taj Hotels Launches New Unique Spiritual Experiences Called 'Divinity Trails'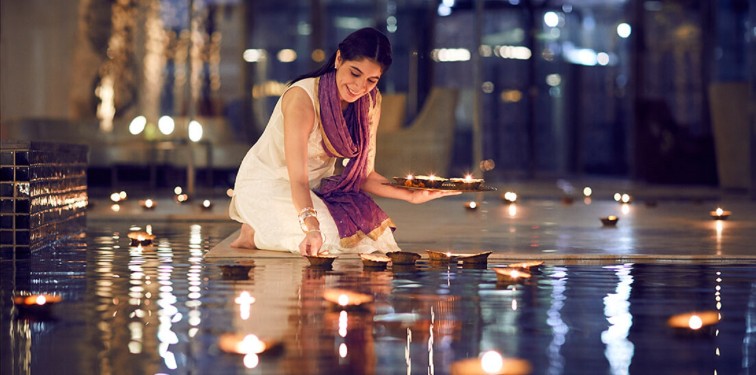 Mumbai Jan 28, 2020: The iconic Taj Hotels, a leader in luxury hospitality and the pioneer of developing spiritual tourism in India, today announced, 'Divinity Trails at the Taj' – new experiences across key destinations in India. 
Spiritual or religious tourism in India accounts for 60% of total domestic tourism, based on estimates. With hotels at key locations like Tirupati, Varanasi, Amritsar, Madurai, and Rishikesh, Taj Hotels is well positioned to capture the demand at these key spiritual destinations. 
IHCL with all its brands is a dominant player in many other cities of spiritual significance including Nashik, Ajmer, Katra, and Dwarka with a footprint of 32 hotels in 17 significant locations across India with over 4,000 rooms. 
Renu Basu, Senior Vice President – Global Sales and Marketing, IHCL said, "There are many soulful journeys to be taken in India - a country that is synonymous with spirituality globally. With the Company's footprint across these destinations, we are pleased to play a role in this growing tourism segment. Divinity Trails at the Taj is our way to encourage travelers to explore self-fulfilling and spiritual experiences while enjoying a luxurious break."
Among the key Divinity Trails destinations included is the newly-launched Taj Tirupati, a suitable base for experiencing the Lord Venkateswara Temple in Tirumala, one of the most visited religious sites on earth. Rishikesh has long attracted spiritual seekers to India, including, famously, the Beatles, who visited in 1968. Taj Rishikesh Resort & Spa, Uttrakhand located on the banks of the River Ganges, offers a restorative stay for those looking to immerse themselves in yoga and meditation.
Famous for the exquisite Golden temple and inextricably linked with the history of Sikhism, Amritsar is the location of the Taj Swarna, Amritsar. Millions travel to take a dip in the holy Ganges at Varanasi which is considered the spiritual capital of India. Join in the spectacular ceremony of Ganga Aarti whilst staying at Taj Nadesar Palace or Taj Ganges, Varanasi and watch thousands of floating diyas light up the sacred River.
In Madurai avail of curated temple tours arranged by Taj Madurai and hear tales of gods and goddesses whilst getting a glimpse of the town which has been the seat of divinity from time immemorial.
From sacred temples and religious pilgrimages to yoga ashrams and beyond, experiences in India offer visitors spirituality, healing, wellness, and the chance to forge a deeper connection with their inner self. To make your reservations please visit: www.tajhotels.com.
About Taj
Established in 1903, Taj is The Indian Hotels Company Limited's iconic brand for the world's most discerning travellers seeking authentic experiences in luxury. From world-renowned landmarks to modern business hotels, idyllic beach resorts to authentic Grand Palaces, each Taj hotel offers an unrivalled fusion of warm Indian hospitality, world-class service and modern luxury. 
The unique portfolio comprises hotels across the globe including presence in India, North America, United Kingdom, Africa, Middle East, Malaysia, Sri Lanka, Maldives, Bhutan and Nepal. 
For more information, please visit www.tajhotels.com
For more information, please contact:  rakhee.lalvani@ihcltata.com