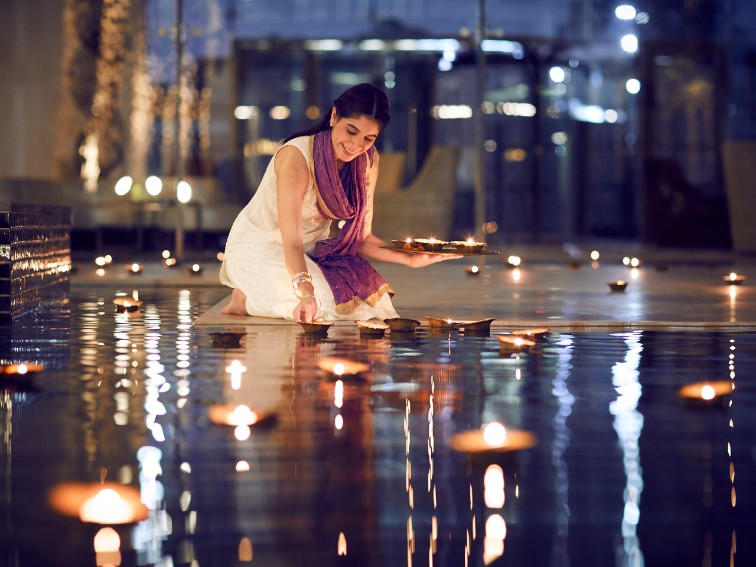 Mumbai, August 28, 2018: There's something to be said for a holiday that's about rejuvenating your soul. Deep rooted beliefs and customs across India invite you to some of the significant pilgrim destinations that promise to truly open you up to the sacred. Amritsar, Ajmer, Varanasi and Katra are amongst some of the most popular pilgrim destinations in India.
The Golden Temple in the city of Amritsar is the central religious place of the Sikhs. The guests can choose Taj Swarna, Amritsar  as a stopover to visit the temple which is surrounded by a pool where pilgrims immerse themselves for a symbolic cleansing of the soul. The bustling and chaotic city of Ajmer surrounded by the Aravalli Hills in the state of Rajasthan is one of India's most important Muslim pilgrimage centers, the shrine of the Sufi saint Khwaja Muin-ud-din Chishti.  Experience the eclectic atmosphere and soul stirring Sufi music in the city while staying at our resort in Ajmer. Dating back to the 11 th century B.C., the city of Varanasi or Benares in the northern Indian state of Uttar Pradesh is regarded as the spiritual capital of India. Stay at the history soaked Taj Nadesar Palace, Varanasi and be among the millions who go there to take a dip in the holy Ganges and take in its inexplicable and mystical aura. Another spiritual and adventurous pilgrim center is Vaishno Devi at Katra in the state of Jammu & Kashmir in India. Set in the spectacular hills of the lower Himalayas, Ginger, Katra  serves as the base camp for pilgrims who visit Vaishno Devi.
There are many a soulful journeys to be taken in the country that is synonymous with spirituality. Please visit: www.tajhotels.com book your holiday and let travel transform you. 
About The Indian Hotels Company Limited
The Indian Hotels Company Limited (IHCL) and its subsidiaries, bring together a group of brands and businesses that offer a fusion of warm Indian hospitality and world-class service. Incorporated by the founder of the Tata Group, Jamsetji Tata, the Company opened its first hotel - the Taj Mahal Palace, in Bombay in 1903. IHCL has a portfolio of 165 hotels including 20 under development globally across 4 continents, 12 countries and in over 80 locations. 
The Indian Hotels Company Limited (IHCL) is amongst South Asia's largest Indian hospitality company by market capitalization. It is primarily listed on the BSE and NSE.
Please visit www.tajhotels.com