~ Rediscover Timeless Weddings with Taj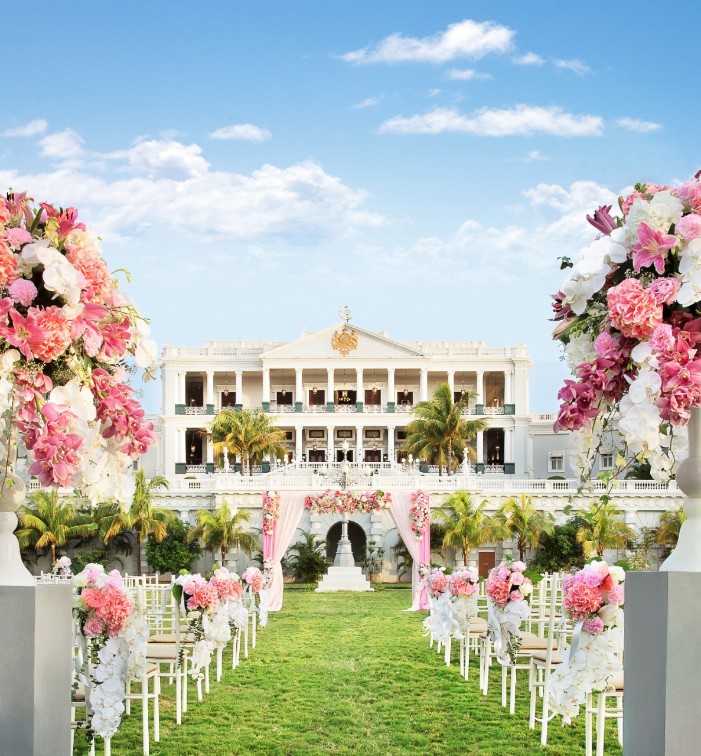 MUMBAI, MAY 10, 2022: A wedding with Taj hotels has meant something special for generations. Elevate your big day into a memorable and momentous celebration with our iconic repertoire of grand palaces, world class resorts and iconic properties. Make your dreams come true with Timeless Weddings, offering the exemplary Taj service, re-strengthened with an assurance of the highest standards of safety.
The sheer magnificence and allure of Taj's authentic grand palaces in Rajasthan, and the grandeur and luxury of the Nizam's palace in Hyderabad, offer an inexplicable amalgamation of the country's culture and royalty. The history-soaked Taj's palaces in Varanasi and Gwalior lend a royal decadence and elegance to weddings.
From envisioning celebrations elaborate enough to rival the royals to scenic affairs set amid tranquil waters, Taj properties have the whole spectrum covered. From grand city hotels in Mumbai, Delhi and Kolkata, whose walls have witnessed some of the most beautiful proposals and weddings, to the property set amid the magical confluence of the backwaters and the coast in Kerala, Taj offers an unmatchable combination of locations with ethereal beauty and impeccable service.
Taj's Timeless Weddings brings together an E-Concierge service that digitally assists guests in wedding planning, including virtual visits to hotels and locations. Along with the digital services, guests can order food for any ceremony from Qmin, IHCL's food delivery app for those loved ones unable to attend the special day.
To know more and book intimate weddings, please visit here.
About Taj
Established in 1903, Taj is The Indian Hotels Company Limited's (IHCL) iconic brand for the world's most discerning travellers seeking authentic experiences in luxury and has been rated as the World's Strongest Hotel Brand and India's Strongest Hospitality Brand as per Brand Finance 2021. From world-renowned landmarks to modern business hotels, idyllic beach resorts to authentic Grand Palaces, each Taj hotel offers an unrivalled fusion of warm Indian hospitality, world-class service and modern luxury.
The unique portfolio comprises hotels across the globe including presence in India, North America, United Kingdom, Africa, Middle East, Sri Lanka, Maldives, Bhutan and Nepal. 
For more information, please visit: www.tajhotels.com; 
For more information, please reach out: Kirti.Dhingra@ihcltata.com