New Research From IHCL Reveals How Women Travelers Are One Of The Fastest Growing Segments For The Industry And For IHCL Hotels
~ IHCL hotels have seen 33% growth in women travelers year-on-year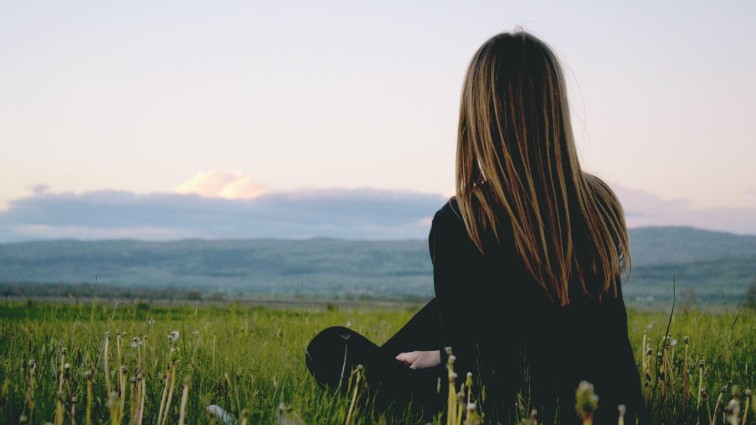 MUMBAI, MARCH 5, 2020: Nearly a quarter of India's women professionals (23%) travel at least once a month for business, compared to just 7% who travel solely for leisure with the same frequency, according to new research from Indian Hotels Company (IHCL)1. 

According to the research amongst over 1000 regular women travelers in India and overseas, safety and security topped the list whilst selecting a hotel. The findings reinforce that women are looking at hotels supporting and facilitating a seamless stay experience through a more thoughtful service approach. Besides these re-assurances, 78% of women travelers prioritize local cuisines when travelling, while 69% expect healthier dining options and 61% would prefer smaller, 'tasting' portions. While other services such as women butler options (for 61%) and women personal shoppers (69%) could also influence their choice of hotels, as per the findings.
Renu Basu, Senior Vice President Global Sales & Marketing, IHCL said, "We, as a global organisation, not only recognise the contribution of women in the industry and society at large, but are also cognizant of their increasing value as a growing influence on business. Women are responsible for up to 85% of all consumer purchases and play a very significant role in influencing business and leisure travel. Hence, responding to their thoughts and needs is an absolute priority for us. Brands that make the effort to actively and holistically engage with women travellers will definitely stand to gain over the coming decades." 
Other research suggests that women consumers apply more scrutiny to their purchase decisions and – in turn – subsequently remain more loyal to their brands of choice. Globally, for instance, 27% of women would stick to a preferred brand regardless of price, quality, convenience or brand promises, compared to just 21% of men2.
Such insights have clear implications for the travel and hospitality industry; 76% of women are interested in earning points on loyalty programs (69% of men) and 40% of women currently participate in restaurant loyalty programs (34% men).  
According to IHCL data, women traveler volumes are growing at twice the rate of their male counterparts3. Since 2015, IHCL hotels have seen a growth of 33% in the number of women travelers' year-on-year; in terms of contribution, today, women guests account for nearly 34% of the rooms business.
True to its values of promoting diversity and inclusion, IHCL has always recognized the importance of women – both, as valued employees as well as guests at our hotels. In response to the evolving needs of women travelers, the company has further enhanced as well as introduced new services for women travelers across many of its hotels, including highest standards of safety like call screening and staff sensitisation for maintaining guest privacy. Hotels also offer enabling services such as small portions, low calorie and healthier dining options, and flexible salon timings apart from indulgent services like in-room amenities and curated shopping and sightseeing itineraries.  
About The Indian Hotels Company Limited (IHCL)
The Indian Hotels Company Limited (IHCL) and its subsidiaries bring together a group of brands and businesses that offer a fusion of warm Indian hospitality and world-class service. These include Taj – the hallmark of iconic hospitality, SeleQtions, a named collection of hotels, Vivanta, sophisticated upscale hotels and Ginger, which is revolutionizing the lean luxe segment. 
Incorporated by the founder of the Tata Group, Jamsetji Tata, the Company opened its first hotel – The Taj Mahal Palace, in Bombay in 1903. IHCL has a portfolio of 200 hotels including 42 under development globally across 4 continents, 12 countries and in over 100 locations. The Indian Hotels Company Limited (IHCL) is South Asia's largest hospitality company by market capitalization. It is primarily listed on the BSE and NSE.
Follow us on social media: 

Follow IHCL         
The Indian Hotels Company Limited (IHCL)
Follow Taj            
@TajHotels |
 @TajHotels |
 @TajHotels | 
 Taj Hotels
Follow SeleQtions 
@SeleQtions | 
@Seleqtions |
 @Seleqtions
Follow Vivanta      
@VivantaHotels |
  @VivantaHotels |
 @VivantaHotels  
Follow Ginger       
@Ginger |
 @GingerHotels |
  @GingerHotels | 
@GingerHotels
Please visit: www.ihcltata.com; www.tajhotels.com; www.seleqtionshotels.com; www.vivantahotels.com; www.gingerhotels.com
For more information, please contact:  rakhee.lalvani@ihcltata.com