Trends That Shaped The New Age Of Travel In 2020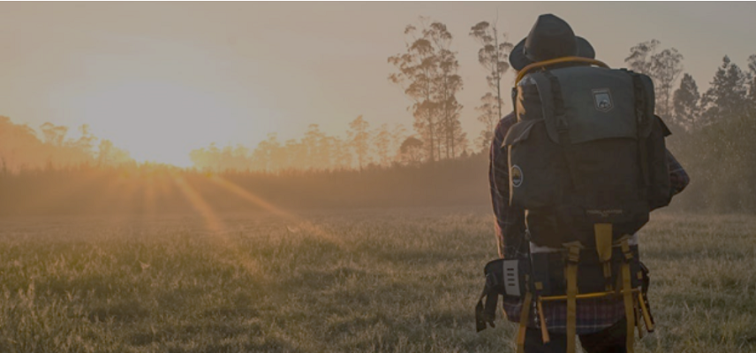 MUMBAI, DECEMBER 29, 2020: This year has been one of change, which has altered the tourism and hospitality landscape forever. Health, hygiene and social distancing have been shaping travel, with reports indicating that over 90 per cent people view health and safety as a key consideration; with over 80 per cent travelers gravitating towards reputed brands for their travel plans. With around 90 per cent people keen to resume travel, more and more travellers have been exploring the myriad beauty of India, leading to a rise in domestic travel. Here are some of the key trends that have carved the path of travel this 2020.
DRIVECATIONS
Over 80 per cent people indicated interest in traveling with family and loved ones, resulting in the growth of driving holidays as people were keen to travel to destinations within close vicinity of their homes, leading to the discovery of offbeat locations. Some travellers were even comfortable driving slightly longer distances to ensure that they could maintain a comfortable level of social distancing. Destinations such as Goa, Rajasthan, Kerala, Uttarakhand and Karnataka, all driving distance from key cities, saw a rise in leisure travel in recent months.
STAYCATIONS
Confined to the safety of their homes, people have been seeking creative yet safe ways to spend quality time with their close friends and family. Staycations have become increasingly popular at city hotels across Mumbai, Bangalore, Delhi and Kolkata among others. Combined with minimal required travel, low on holiday planning time, cost and carbon footprint, staycations are perfect for travelers of all generations.
WORKATIONS
With the lines between work and play blurring in the past months, there has been a rising urge to escape the four walls of home and maximize work from rejuvenating environs like a beach, palace, mountains or by the pool. People are booking longer stays at hotels to balance time with family and inspire a burst of professional creativity.
HOMESTAYS
The premium homestay market in India is witnessing a steady growth as travelers are looking for more exclusive, unique, and immersive experiences. Moreover, reports indicate that over 70 per cent people prefer longer holidays ranging from a week to 10 days. Homestays give travelers an opportunity to bond together in beautiful private bungalows and villas at unique locations, while experiencing authentic local culture and heritage.
WELLNESS TRAVEL
The past few months have compelled us all to slow down and focus on our health and wellbeing. The future of travel is increasingly shifting to focus on experiences that positively impact one's overall wellness. There has been a rising trend of travellers embarking on wellness retreats that allow them to reconnect with nature, indulge in curated wellness menus and rejuvenate their body and mind.
So #TravelForIndia and discover what you are seeking from your travels. At IHCL, we have something for everybody, all with the reassurance of the highest standards of safety, hygiene and social distancing. Visit IHCL for more information.
About the Indian Hotels Company Limited (IHCL)
The Indian Hotels Company Limited (IHCL) and its subsidiaries bring together a group of brands and businesses that offer a fusion of warm Indian hospitality and world-class service. These include Taj – the hallmark of iconic hospitality and India's Strongest Brand as per Brand Finance India 100 2020 report.
SeleQtions, a named collection of hotels, Vivanta, sophisticated upscale hotels and Ginger, which is revolutionising the lean luxe segment.
Incorporated by the founder of the Tata Group, Jamsetji Tata, the Company opened its first hotel - The Taj Mahal Palace, in Bombay in 1903. IHCL has a portfolio of 210 hotels including 47 under development globally across 4 continents, 12 countries and in over 100 locations. The Indian Hotels Company Limited (IHCL) is South Asia's largest hospitality company by market capitalization. It is primarily listed on the BSE and NSE.

Please visit:
Follow us on social media:
Follow IHCL         
The Indian Hotels Company Limited (IHCL)
Follow Taj            
@TajHotels |
 @TajHotels |
 @TajHotels | 
 Taj Hotels
Follow SeleQtions 
@SeleQtions | 
@Seleqtions |
 @Seleqtions
Follow Vivanta      
@VivantaHotels |
  @VivantaHotels |
 @VivantaHotels  
Follow Ginger       
@Ginger |
 @GingerHotels |
  @GingerHotels | 
@GingerHotels
For more information, please contact:  rakhee.lalvani@ihcltata.com