It's Festive Time in Kerala with Onam Celebrations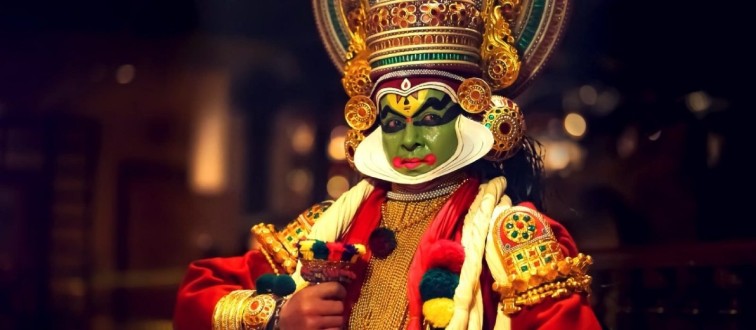 Mumbai, July 31st 2018: Kerala, fittingly called God's own country with its swaying green palm trees and azure waters turns into a riot of colours during Onam. The harvest festival is based on the myth of the homecoming of legendary King Mahabali and is celebrated over ten days with much fervour and revelry. 
A time for family get-togethers, prayers, feasts, songs and traditional dances, Onam shows off Kerala at its cultural best and bursts into celebrations with its famous snake boat races and traditional tiger dances. Vallamkali, the biggest attraction during this season has a 400 year history associated with the traditional war of boats. A hundred men divided into twenty teams bring down their oars in perfect synchronization with the frenzied beats of drums. It is easily one of the biggest water sports anywhere in the world. The folk dance of Kathakali, with its towering head-dresses and painted face masks and performing artists with their bodies painted like tigers is a common sight in cultural processions on the streets. Depicting the legends of Hindu Epics of Ramayana and Mahabharata, these dances are the oldest theatre forms in the world.
Partake in the high-spirited and vibrant festivities across Taj and Vivanta hotels in Kerala. Join in for the traditional Onam Sadhya, a feast of nine courses served on a traditional banana leaf or participate in the elaborate floral decoration competition which marks the entrance to every home in the state. The hotel concierges will ensure you have the most immersive and authentic Kerala experience.
From Taj Malabar Resort & Spa, Cochin, perched on the Willingdon harbour to Taj Kumarakom Resort & Spa, Kerala on the banks of Vembanad Lake, find your reason to visit Kerala with eight destinations to choose from. To know more and to make your reservation, please visit www.tajhotels.com and https://vivanta.tajhotels.com.
About Taj
Established in 1903, Taj is Indian Hotels Company Limited's (IHCL) iconic brand for the world's most discerning travellers seeking authentic experiences in luxury. From world-renowned landmarks to modern business hotels, idyllic beach resorts to authentic Grand Palaces, each Taj hotel offers an unrivalled fusion of warm Indian hospitality, world-class service and modern luxury.
The unique portfolio comprises hotels across the globe including presence in India, North America, United Kingdom, Africa, Middle East, Malaysia, Sri Lanka, Maldives, Bhutan and Nepal. 
For more information, please visit www.tajhotels.com
About Vivanta
Vivanta represents a collection of sophisticated upscale hotels and resorts that cater to both business and leisure travellers. Embodying a Bon Vivant spirit, Vivanta delivers signature gastronomic experiences and a true sense of place in their products and services.        
For more information, please visit https://vivanta.tajhotels.com