Indulge in Christmas Favorites with Qmin: Culinary Delight Delivered to Doorstep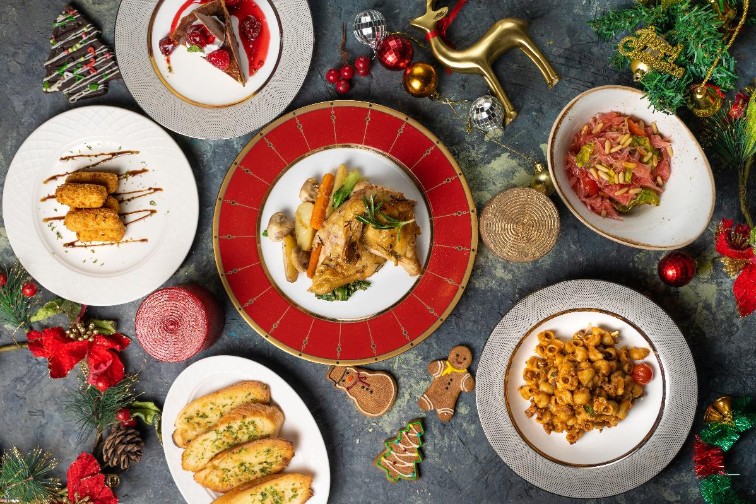 MUMBAI, DECEMBER 24, 2021: 'Tis the season of joy, enchantment and seasons treats! Indulge in the magic of winter and ring in the cheer with family and friends as Qmin brings home the second rendition of The Holiday Soirée. From European, Asian and Indian menus to delicious Christmas treats, relish in the sentiment of warmth, love and togetherness with Qmin's festive menus.
Be it a special Christmas or New Year meal delivered to the doorstep, or sharing the gift of happiness with loved ones, Qmin has it all covered with the Qmin specials and treats menu. Adding to the merriments, guests can spread the holiday joy with Qmin Celebrations for those arranging intimate festive gatherings at home with family and friends.
From classics such as Roasted Turkey and Christmas Pudding to signature preparations such as Rotisserie Chicken, Braised Duck and Plum Cake, Qmin's Holiday Soirée menu is available across 20 cities till 2nd January, 2022. To book your Qmin Holiday Soirée visit Qmin and the Qmin App or place your order at 1800-266-7646.
Share your favourite Christmas experiences with Qmin on:
Instagram| @QminApp; Facebook | @QminApp and Twitter | @QminApp
About Qmin
Qmin – the gourmet culinary and food delivery platform by Indian Hotels Company (IHCL), South Asia's largest hospitality company, was introduced in June 2020. With its repertoire of culinary experiences, the Qmin app delivers dishes from the group's signature restaurants to the comfort of guests' homes across 20 cities from over 90 IHCL restaurants across over 35 hotels.
Keeping up with changing market requirements, Qmin recently introduced Qmin Comfort, a range of comfort food options; Qmin Subscription meals bringing wholesome home-style meals available on subscription; as well as its latest offer of immunity enhancing menus curated using superfoods – INNERgise.
The brand had broadened its scope with new innovations like Qmin Celebrations offering customised menus for virtual weddings and conferences, as well as its lifestyle gourmet stores and food truck.
Please visit: https://www.qmin.co.in/
Follow us on social media:

Follow Qmin    
@QminApp | 
@QminApp  |  
@QminApp