IHCL Stays Firm On Its Commitment To Reduce Dependence On Single-Use Plastics
~ Introduces in-house bottling plants to decrease plastic footprint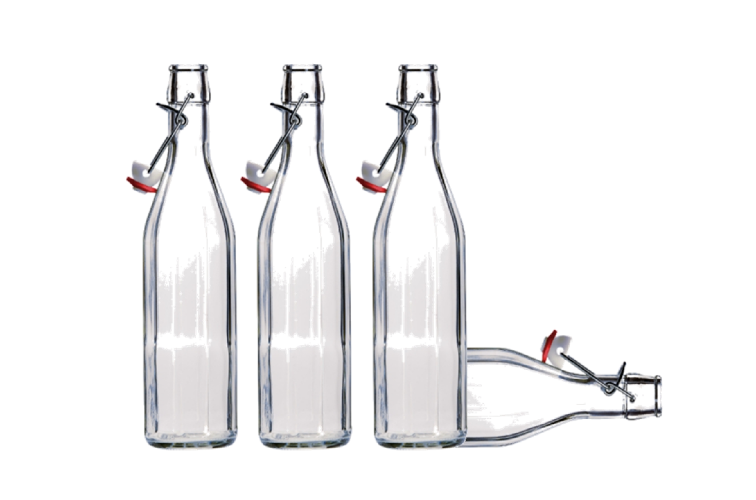 MUMBAI, MARCH 23, 2021: Further to its commitment of phasing out single-use plastics from across its hotels, Indian Hotels Company (IHCL), South Asia's largest hospitality company, reinforces its commitment towards sustainable business practices with the introduction of bottling plants across its hotels in Mumbai, Delhi, Bengaluru and Chennai in India and in the Maldives and Sri Lanka. The initiative to replace all plastic water bottles from the hotels with reusable glass water bottles, bottled with treated water, will avoid the use of 6 million plastic bottles per year.   
In line with its commitment to safeguard the environment, IHCL, in 2018, announced the elimination of plastic straws from all its hotels, replacing them with paper and bamboo straws. It has taken additional measures to reduce the usage of single use plastics, including replacing plastic-wrapped dry amenities with eco-friendly substitutes.
IHCL is also credited with the introduction of the country's first ever 'Zero Single-Use Plastic Hotel' – Taj Exotica Resort & Spa, Andamans. With focus on sustainability to preserve the fragile ecosystem of the island, 72 beach villas at the resort have been constructed without felling a single tree, and the resort has an onsite bottling plant, a waste disposal system that converts wet waste to gas and compost, and a sanitation treatment plant to limit its carbon footprint.
For more information on IHCL's sustainable initiatives, please visit: IHCL Sustainability Report

About the Indian Hotels Company Limited (IHCL)

The Indian Hotels Company Limited (IHCL) and its subsidiaries bring together a group of brands and businesses that offer a fusion of warm Indian hospitality and world-class service. These include Taj – the hallmark of iconic hospitality and India's Strongest Brand as per Brand Finance India 100 2020 report, SeleQtions, a named collection of hotels, Vivanta, sophisticated upscale hotels and Ginger, which is revolutionising the lean luxe segment.
Incorporated by the founder of the Tata Group, Jamsetji Tata, the Company opened its first hotel - The Taj Mahal Palace, in Bombay in 1903. IHCL has a portfolio of 214 hotels including 49 under development globally across 4 continents, 12 countries and in over 100 locations. The Indian Hotels Company Limited (IHCL) is South Asia's largest hospitality company by market capitalization. It is primarily listed on the BSE and NSE.
Please visit:

For more information, please contact:  rakhee.lalvani@ihcltata.com

Follow us on social media:
Follow IHCL         
The Indian Hotels Company Limited (IHCL)
Follow Taj            
@TajHotels |
 @TajHotels |
 @TajHotels | 
 Taj Hotels
Follow SeleQtions 
@SeleQtions | 
@Seleqtions |
 @Seleqtions
Follow Vivanta      
@VivantaHotels |
  @VivantaHotels |
 @VivantaHotels  
Follow Ginger       
@Ginger |
 @GingerHotels |
  @GingerHotels | 
@GingerHotels