The Indian Hotels Company Limited (IHCL) Signs A New Hotel In Jaipur, Rajasthan
Strengthens Presence in the City with its Seventh Hotel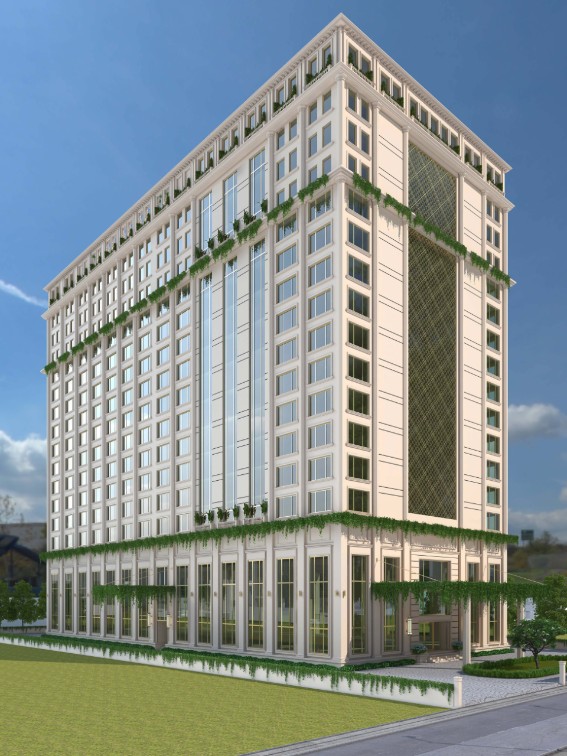 In the picture from left - Mr. Paritosh Ladhani, Joint Managing Director, Sincere Developers Pvt. Ltd., Mr. Gulab Ladhani, Chairman & Managing Director, Sincere Developers Pvt. Ltd. and Mr. Puneet Chhatwal, Managing Director & Chief Executive Officer, IHCL

Mumbai, May 9, 2019:  The Indian Hotels Company Limited (IHCL), South Asia's largest hospitality company, today announced its seventh hotel in Jaipur with the signing of a new Vivanta hotel in Jawahar Circle through a management contract with Kalpsagar Private Limited.
Commenting on the signing, Mr. Puneet Chhatwal, Managing Director and Chief Executive Officer, IHCL said, "The signing of Vivanta Jaipur is in line with Aspiration 2022 and our domestic expansion strategy of consolidating presence in important capital cities. Jaipur is one of the key lodging markets in India. It offers immense potential for both leisure and business travellers. We are delighted to partner with Kalpsagar Private Limited for this hotel."
Vivanta Jaipur is a Greenfield project located at Jawahar Circle, a short drive from the airport. The hotel will comprise 200 well-furnished guest rooms and other features include an all-day-diner, a lounge, a bar, recreation facilities and modern meeting spaces. The hotel is slated to open in early 2023.
Commenting on the partnership, Mrs. Kajal Chhabra, Chairperson and Mr. Kaustubh Chhabra, CEO Kalpsagar Private Limited said "We are proud to partner with IHCL. We are delighted with this association with the pioneers of the Indian hospitality industry."
Jaipur is the capital of the state of Rajasthan and is known as the Pink City due to the dominant color scheme of its buildings. It is a popular tourist destination in India and forms a part of the Golden Triangle tourist circuit along with Delhi and Agra.
About The Indian Hotels Company Limited (IHCL)
The Indian Hotels Company Limited (IHCL) and its subsidiaries bring together a group of brands and businesses that offer a fusion of warm Indian hospitality and world-class service. These include Taj – the hallmark of iconic hospitality, SeleQtions, a named collection of hotels, Vivanta, sophisticated upscale hotels and Ginger which is revolutionizing the lean luxe segment.
Incorporated by the founder of the Tata Group, Jamsetji Tata, the Company opened its first hotel - The Taj Mahal Palace, in Bombay in 1903. IHCL operates 179 hotels including 30 under development globally across 4 continents, 12 countries and in over 80 locations.  
 The Indian Hotels Company Limited (IHCL) is South Asia's largest Indian hospitality company by market capitalization. It is primarily listed on the BSE and NSE.
 Please visit:
www.ihcltata.com; www.tajhotels.com; www.seleqtionshotels.com; www.gingerhotels.com;
Follow Taj
    I Follow Ginger 
    I Follow SeleQtions
For more information, please contact:  rakhee.lalvani@ihcltata.com