IHCL Recognised for Excellence in Corporate Governance by the Institute of Company Secretaries of India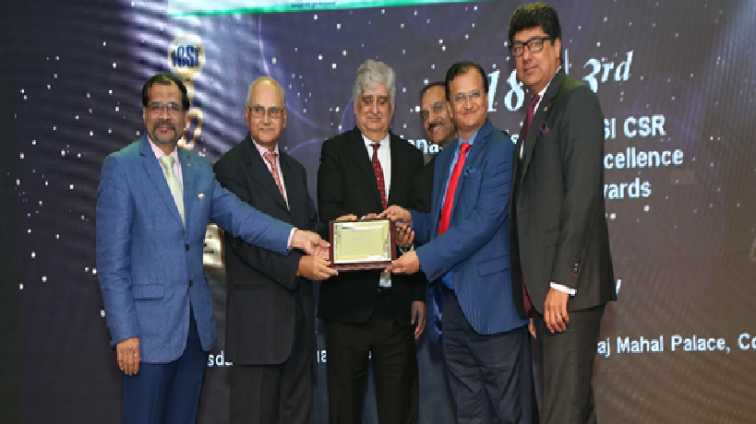 In the picture – Mr. Beejal Desai, Senior Vice President - Legal and Company Secretary and Mr. Puneet Chhatwal, MD & CEO, IHCL receiving the award
Mumbai, January 22, 2019: The Indian Hotels Company Limited (IHCL), South Asia's largest and most iconic hospitality company has been conferred a Certificate of Recognition for Excellence in Corporate Governance at the 18th ICSI National Awards.
Mr. Puneet Chhatwal, Managing Director and Chief Executive Officer, IHCL said, "It is an honour for IHCL to be recognised by ICSI, a premier national institute, for its exemplary corporate governance practices. The credit for this goes to our Group Chairman, Mr. N. Chandrasekaran and the Board of Directors who have consistently guided us on key initiatives to keep enhancing our corporate governance. Inclusive and transparent corporate governance practices have been the Company's inherited values from the Tata group and have indeed been an integral part of the way we have done business for over a century."
The ICSI National Award for Excellence in Corporate Governance has been established to identify, foster and reward the culture of globally evolving acceptable standards of corporate governance among Indian companies. The awardees are selected post a rigorous and comprehensive process that evaluates several parameters including Board Structure and Process, Transparency and Disclosure Compliances, Stakeholder Value Enhancement, CSR and Sustainability.
About The Institute of Company Secretaries of India (ICSI)
ICSI is a premium national professional body constituted under the Company Secretaries Act 1980, to develop and regulate the profession of Company Secretaries. The Institute functions under the administrative jurisdiction of the Ministry of Corporate Affairs, Government of India. 
About The Indian Hotels Company Limited

The Indian Hotels Company Limited (IHCL) and its subsidiaries, bring together a group of brands and businesses that offer a fusion of warm Indian hospitality and world-class service. These include Taj – the hallmark of iconic hospitality, Vivanta with its collection of sophisticated upscale hotels, and Ginger which is revolutionizing the lean luxury segment.

Incorporated by the founder of the Tata Group, Jamsetji Tata, the Company opened its first hotel - The Taj Mahal Palace, in Bombay in 1903. IHCL operates 170 hotels including 25 under development globally across 4 continents, 12 countries and in over 80 locations.  

The Indian Hotels Company Limited (IHCL) is amongst South Asia's largest Indian hospitality company by market capitalization. It is primarily listed on the BSE and NSE.

Please visit www.theindianhotels.com; www.tajhotels.com; www.gingerhotels.com