IHCL LEADS THE PATH OF ENERGY CONSERVATION IN THE INDIAN HOSPITALITY SECTOR FOR A MORE SUSTAINABLE FUTURE
~ IHCL hotels have saved appx. 1,202,000,000 mega joules of energy
~ 27 IHCL hotels currently operate on renewable energy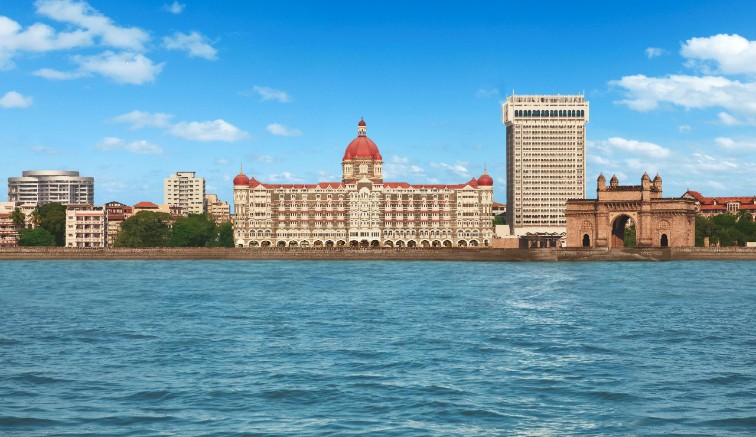 MUMBAI, DECEMBER 14, 2021: On the occasion of National Energy Conservation Day, Indian Hotels Company (IHCL) reinforces its commitment towards energy conservation as well as spreading awareness about energy efficiency.
"Energy conservation is a very integral part of IHCL's business as it impacts both the present and the future. The company's annual renewable energy consumption has increased considerably, with many of our key hotels powered by wind and solar energy sources. In an industry first, IHCL has partnered with IFC (International Finance Corporation, a member of the World Bank Group) on sustainable cooling solutions for the Indian hospitality industry," said Mr. Gaurav Pokhariyal, Senior Vice President and Global Head – Human Resources, IHCL.
IHCL hotels saved approximately 1,202,000,000 mega joules of energy, which is equivalent to powering 656,500 typical 4-person households between 2008 and 2021. Currently, 27 hotels are powered by renewable energy, an initiative that has been further strengthened by IHCL's recent partnership with Tata Power to provide energy from Green Source to its key hotels in Mumbai – The Taj Mahal Palace, Taj Lands End and Taj Wellington Mews. These hotels are expected to get approximately 60 per cent energy from green source and reduce nearly 22.9 million kg of carbon dioxide emissions on an annual basis.
All IHCL hotels follow Sustainability Action Plans and implement Energy Efficiency Programs and initiatives. The hotels undergo independent audits to verify compliance with energy usage and the effectiveness of the initiatives implemented for energy efficiency across the hotel operations.
For more information on IHCL's sustainable initiatives, please visit: IHCL Sustainability Report
About The Indian Hotels Company Limited
The Indian Hotels Company Limited (IHCL) and its subsidiaries bring together a group of brands and businesses that offer a fusion of warm Indian hospitality and world-class service. These include Taj – the iconic brand for the most discerning travelers and the World's Strongest Hotel Brand as per Brand Finance 2021, SeleQtions, a named collection of hotels, Vivanta, sophisticated upscale hotels and Ginger, which is revolutionising the lean luxe segment.
Incorporated by the founder of the Tata Group, Jamsetji Tata, the Company opened its first hotel - The Taj Mahal Palace, in Bombay in 1903. IHCL has a portfolio of 227 hotels including 55 under development globally across 4 continents, 12 countries and in over 100 locations. The Indian Hotels Company Limited (IHCL) is India's largest hospitality company by market capitalization. It is primarily listed on the BSE and NSE.
Please visit:

Follow us on social media:

Follow IHCL         
The Indian Hotels Company Limited (IHCL)
Follow Taj            
@TajHotels |
 @TajHotels |
 @TajHotels | 
 Taj Hotels
Follow SeleQtions 
@SeleQtions | 
@Seleqtions |
 @Seleqtions
Follow Vivanta      
@VivantaHotels |
  @VivantaHotels |
 @VivantaHotels  
Follow Ginger       
@Ginger |
 @GingerHotels |
  @GingerHotels | 
@GingerHotels