IHCL ANNOUNCES A VIVANTA IN LUCKNOW
~ This will be the fourth IHCL hotel in the capital city of Uttar Pradesh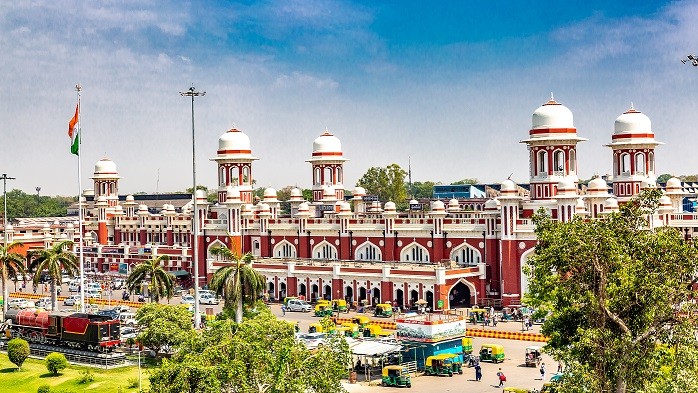 MUMBAI, JULY 28, 2020: Indian Hotels Company (IHCL), South Asia's largest hospitality company, today announced the signing of a Vivanta hotel in Lucknow, Uttar Pradesh. This hotel is a management contract with MD Projects Private Limited, a part of the Ladhani Group.
Commenting on the signing, Suma Venkatesh, Executive Vice President - Real Estate & Development, IHCL,
said, "We are very confident about Lucknow. Notable for its unique culture and heritage, it is also now a growing commercial centre. Due to its strategic location, the hotel will cater to both business as well as leisure travellers. We are delighted to partner with MD Projects Private Limited."
Vivanta Lucknow, a 200-room hotel, is ideally located at a short distance from the international airport and in close proximity to the nodal connector of Kanpur, Agra and Delhi. The contemporary hotel will also have a multi-cuisine restaurant, a bar, recreational facilities including a pool and spa, meeting rooms and a banquet hall for social and business gatherings. It is a Greenfield project slated to open in 2024.
Mr. Vivek Ladhani, Managing Director, MD Projects Private Limited, said, "We are delighted to partner with IHCL to bring the Vivanta brand to Lucknow. We look forward to bringing Vivanta's dynamic and vibrant experience to our guests."
Lucknow is the capital city of the Indian state of Uttar Pradesh. A multicultural city, it is also famous as an artistic hub. It continues to be an important centre of governance, education, commerce, tourism, music and poetry.
Lucknow, along with Agra and Varanasi, is in the Uttar Pradesh Heritage Arc, a chain of survey triangulations created by the Government of Uttar Pradesh to boost tourism in the state.
With the addition of this hotel, IHCL will have four hotels in Lucknow. 
About Ladhani Group  
M. D. Group of Companies has business interests in various sectors like food & beverages, packaging, real-estate & construction, finance and automobiles. It operates primarily out of U.P. and its adjoining states. The group turnover is above 800 crores and it employs more than 1,000 people in various businesses. The core business remains manufacturing and sales of Coca Cola range of products with three mega plants located in the surrounding districts of Lucknow. The real-estate business holds more than 20 mm sq. ft. of land in and around Lucknow. M.D Group of Companies is a part of the Ladhani Group.
About The Indian Hotels Company Limited (IHCL)
The Indian Hotels Company Limited (IHCL) and its subsidiaries bring together a group of brands and businesses that offer a fusion of warm Indian hospitality and world-class service. These include Taj – the hallmark of iconic hospitality and India's Strongest Brand as per Brand Finance India 100 2020 report, SeleQtions, a named collection of hotels, Vivanta, sophisticated upscale hotels and Ginger, which is revolutionising the lean luxe segment.
Incorporated by the founder of the Tata Group, Jamsetji Tata, the Company opened its first hotel - The Taj Mahal Palace, in Bombay in 1903. IHCL has a portfolio of 200 hotels including 42 under development globally across 4 continents, 12 countries and in over 100 locations. The Indian Hotels Company Limited (IHCL) is South Asia's largest hospitality company by market capitalization. It is primarily listed on the BSE and NSE.
Please visit: 
For more information, please contact:  rakhee.lalvani@ihcltata.com
Follow us on social media:
Follow IHCL         
The Indian Hotels Company Limited (IHCL)
Follow Taj            
@TajHotels |
 @TajHotels |
 @TajHotels | 
 Taj Hotels
Follow SeleQtions 
@SeleQtions | 
@Seleqtions |
 @Seleqtions
Follow Vivanta      
@VivantaHotels |
  @VivantaHotels |
 @VivantaHotels  
Follow Ginger       
@Ginger |
 @GingerHotels |
  @GingerHotels | 
@GingerHotels