Ginger Signs A New Hotel In Amravati, Andhra Pradesh
This will be the third Ginger in the state of Andhra Pradesh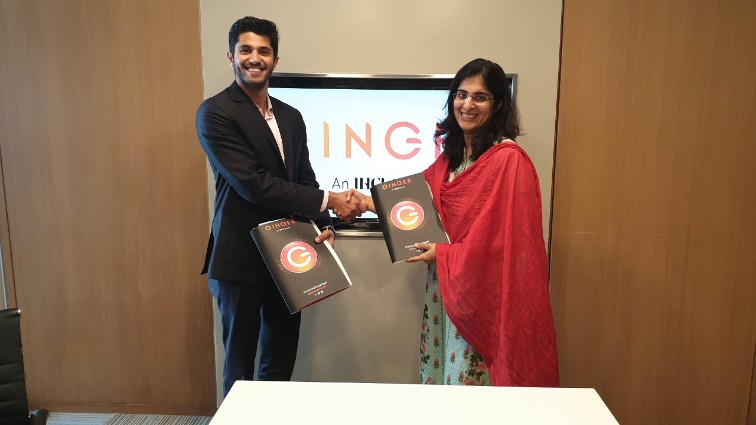 LtoR: Shiven Vikram Bhatia - Executive Director Splendor Landbase Limited, Deepika Rao – Managing Director and Chief Executive Officer, Ginger
Mumbai, June 25, 2019: Ginger is delighted to announce the signing of a new hotel in Amravati, the upcoming capital of Andhra Pradesh. 
Deepika Rao, Managing Director and Chief Executive Officer, Ginger said, "We are happy to partner with Splendor Landbase Limited and expand our presence in Andhra Pradesh.  Amravati is one of India's identified smart cities with a huge growth potential."
The new hotel will have 125 well-appointed rooms, an all-day diner, a meeting room and a fitness centre offering a truly seamless stay experience to its guests. The proposed Ginger hotel is in the heart of city's business and commercial zone. The hotel is slated to commence operations in May 2023.
Amravati, a city modelled on Singapore is poised to become an economic powerhouse with smart technology driven urban infrastructure and an environmentally sustainable eco system. 
About Ginger Hotels    
Ginger is operated by Roots Corporation Limited which is a subsidiary of The Indian Hotels Company Limited (IHCL). A revolutionary concept in hospitality, Ginger prides itself in its ability to enable its guests to switch seamlessly between work and play. Fortified with a pan India presence of 60 hotels across 33 cities including 14 under development, Ginger energizes enterprising Indians in their journeys with a hospitality experience that provides comfort and convenience.
Get in Touch
www.gingerhotels.com  I book@gingerhotels.com I 1860 266 3333
Follow Ginger Hotels 
For more information, please contact: rakhee.lalvani@ihcltata.com