EXTEND YOUR SUMMER WITH SOME MALDIVIAN BLUES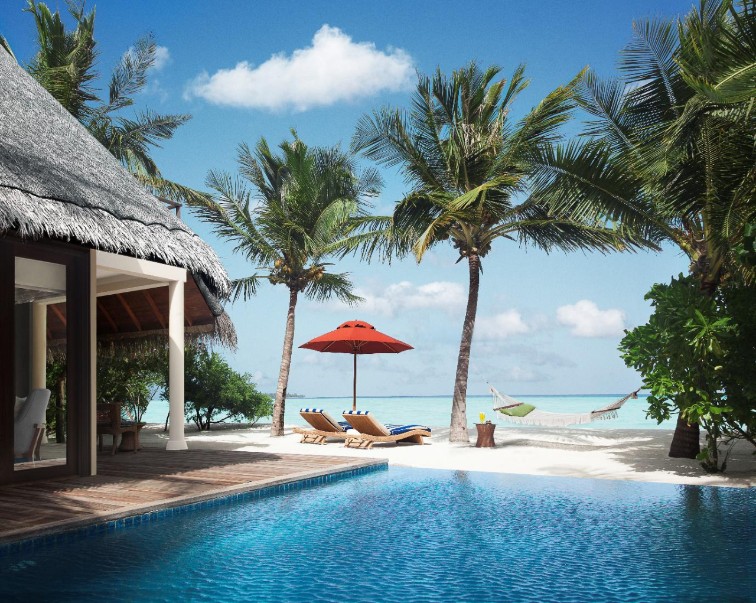 MUMBAI, SEPTEMBER 14, 2021: While all good things come to an end, who said summer can't last for a little while longer? Celebrate the end of summer with a beach vacation with Taj in the middle of the tropical paradise that is the Maldives. With a choice of two stunning resorts that boast of turquoise waters as far as the eye can see, stretches of undulating white sand and myriad activities to choose from, Taj welcomes travellers to indulge in an extended summer vacation with loved ones this September.
Guests can enjoy lovely sunny weather while revelling in the beauty of Taj Exotica Resort & Spa, Maldives, located on an island in the middle of one the largest natural lagoons in Maldives. Discover the secrets of the underwater world and explore the beauty of the coral reefs that surround island with an entire range of water sports including snorkelling and scuba diving. Rejuvenate with Taj's many signature wellness experiences at Jiva Spa or satiate your tastebuds with gastronomic delights.

With panoramic views of the Indian Ocean and a reef of its own, Taj Coral Reef Resort & Spa, Maldives is an adventure seeker's joy. Cool off in the deep blues of the sea as you swim amidst an authentic shipwreck or help regenerate the ecosystem by bringing coral back to life. For the romantics at heart, a speedboat ride to a private candlelight meal in the midst of the blue lagoon is the perfect escapade.

Disconnect from the world and delight in an endless summer in the Maldives with Taj. For more details, please visit here and here.
About Taj

Established in 1903, Taj is The Indian Hotels Company Limited's (IHCL) iconic brand for the world's most discerning travellers seeking authentic experiences in luxury and has been rated as the World's Strongest Hotel Brand and India's Strongest Hospitality Brand as per Brand Finance. From world-renowned landmarks to modern business hotels, idyllic beach resorts to authentic Grand Palaces, each Taj hotel offers an unrivalled fusion of warm Indian hospitality, world-class service and modern luxury.
The unique portfolio comprises hotels across the globe including presence in India, North America, United Kingdom, Africa, Middle East, Malaysia, Sri Lanka, Maldives, Bhutan and Nepal. 
For more information, please visit www.tajhotels.com
Follow us on social media: