EMBRACE NEW BEGINNINGS WITH QMIN'S FESTIVE MENUS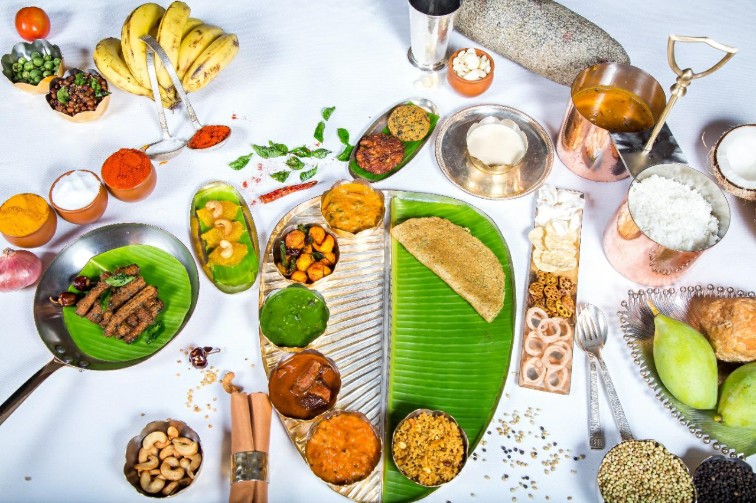 MUMBAI, JANUARY 11, 2022: As a new year kicks off, the advent of the auspicious festival season has everyone looking ahead towards a fresh start. Harvest festivals across the country celebrate the bounty of nature with unique rituals, where traditional cuisines take centre stage. Now bring home the celebrations with the curated menus from Qmin, the food delivery app from Indian Hotels Company (IHCL), offering Makar Sankranti and Pongal specials from signature restaurants across key cities.
Rejoice in these special menus that bring you classic Sankranti recipes featuring til laddus, maghi ki khichdi, saag kofta and more to enjoy with family and friends. Welcome the season of new beginnings down south and indulge in an authentic spread of Pongal delicacies, including athirasam, sakkarai pongal and semiya paal payasam.
The festive menus are available from 13th January to 17th January. Visit Qmin and the Qmin App or place your order at 1800-266-7646.
Share your favourite experiences with Qmin on: Instagram| @Qminapp; Facebook | @QminApp and Twitter | @QminApp
About Qmin
Qmin – the gourmet culinary and food delivery platform by Indian Hotels Company (IHCL), South Asia's largest hospitality company, was introduced in June 2020. With its repertoire of culinary experiences, the Qmin app delivers dishes from the group's signature restaurants to the comfort of guests' homes across 20 cities from over 90 IHCL restaurants across over 35 hotels.
Keeping up with changing market requirements, Qmin recently introduced Qmin Comfort, a range of comfort food options; Qmin Subscription meals bringing wholesome home-style meals available on subscription; as well as its latest offer of immunity enhancing menus curated using superfoods – INNERgise.
The brand had broadened its scope with new innovations like Qmin Celebrations offering customised menus for virtual weddings and conferences, as well as its lifestyle gourmet stores and food truck.
Please visit: https://www.qmin.co.in/