COME HOME TO GOA WITH amã STAYS & TRAILS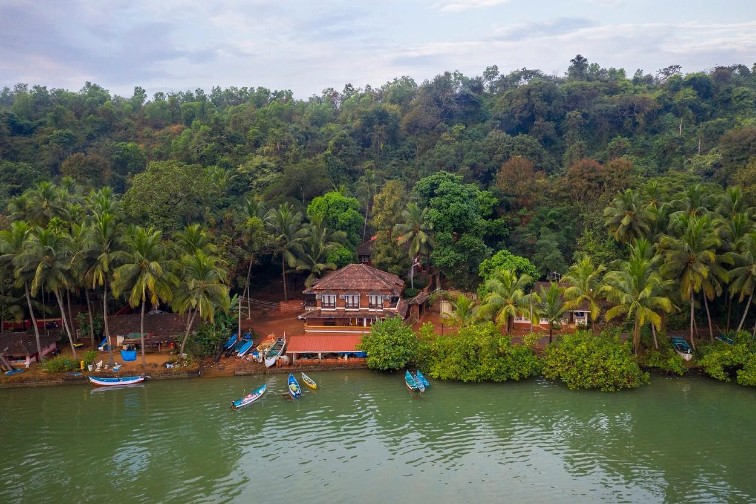 MUMBAI, AUGUST 26, 2021: Discover the magic of evergreen Goa with amã Stays & Trails. With a footprint of eight distinct homestay bungalows and villas spread across the length and breadth of this sea-side destination and a ninth one slated to open in Assagao soon, each offers guests an opportunity to immerse themselves into a slice of the true-blue Goan culture and life, whilst enjoying time with family and friends in these exclusive and private villas.
Guests can embrace the relaxed susegad experience or enjoy a modern twist on life in this coastline state as they choose from a mix of four heritage and Portuguese-inspired bungalows across North Goa, two in Saipem Hills, one in Panjim or one in the quaint coastal town of Betul in South Goa. Each amã Stays & Trails bungalow brings alive the feeling of being at home away from home while disconnecting from daily life, becoming one with nature, exploring authentic local cuisine and discovering the lesser-known Goa.
Guests can indulge in hearty traditional Konkani meals or cycle through the colourful Latin quarter of Fontainhas. The adventurous can learn the art of fishing and crab catching or embark on leisurely trails past fruit orchards and picturesque churches. For the romantics at heart, a sunset champagne cruise is the ideal experience.
From slow living to unique and immersive experiences, there is something for everybody – even your four-legged, furry family members at these pet-friendly bungalows! Bask in the simple joys of home-cooked meals, backyard picnics and long walks by the sea as you come home to and rediscover Goa with amã Stays & Trails.
For more information, please visit here.
About amã Stays & Trails

A new concept of homestays from The Indian Hotels Company Limited (IHCL), South Asia's largest hospitality brand, amã Stays & Trails homestays are present across Alappuzha and Munnar, Kerala; Coorg and Chikmagalur in Karnataka; Goa; Madh Island, Mumbai; and Lonavala, Khadakvasla and Alibaug in Maharashtra. With the addition of the new bungalows, the brand currently has a portfolio of 44 bungalows with 12 under development. From living the simple life in heritage bungalows at pristine locations to discovering untouched forest trails and local cuisine, an amã Stays & Trails holiday takes you back to the basics.
Please visit: www.amastaysandtrails.com
For more information, please contact:  rakhee.lalvani@ihcltata.com
Follow us on social media:

Follow IHCL                             
The Indian Hotels Company Limited (IHCL)
Follow amã Stays & Trails      
@amã Stays & Trails |
  @amã Stays & Trails |
 @amã Stays & Trails