Celebrate Holi Like A Local
~ Experience India's Most Vibrant Festival at Taj Hotels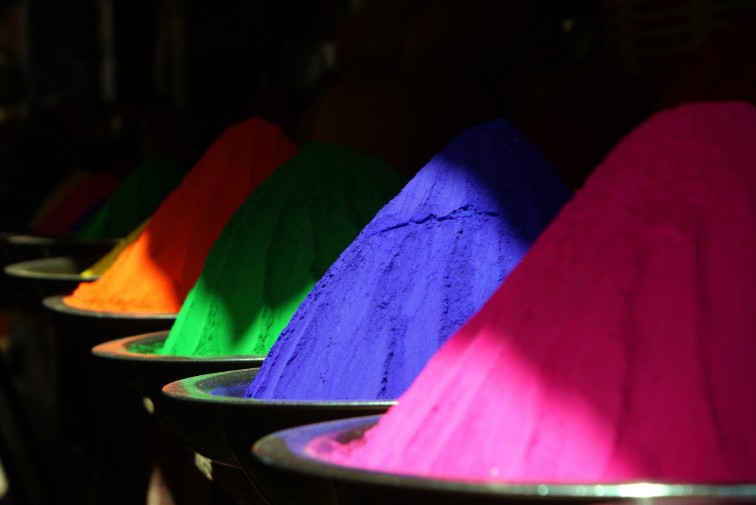 MUMBAI, MARCH 18, 2021: Holi marks both, the beginning of spring and the triumph of good over evil. Celebrated with much gusto, the festival of colours is a unique experience of India's captivating and vibrant culture. With Taj, guests can revel in a kaleidoscope of organic colours, cultural performances, and scrumptious food and music; celebrating the diversity of Holi across Himachal Pradesh, Rajasthan, Uttar Pradesh and Uttaranchal.
From Holika Dahan – the symbolic burning of the demon Holika, to devouring the aromatic traditional food over local folk performances of Nati, guests can immerse themselves in eclectic festivities at our hotel in Himachal Pradesh, where age-old customs are still setting benchmarks for future generations to follow. Celebrate like the royals at the Grand Palaces in Rajasthan with the unique and traditional cooling drink of Thandai amidst the beats of the Dhol – Indian drums played during the festival.
In the mystic state of Uttar Pradesh, indulge in Phoolon ki Holi played with flowers, and witness the ethereal light and sound extravaganza of the powerful Ganga Aarti; a devotional ritual offering prayers to river Ganges. Guests can also partake in the procession of Rangbhari Ekadashi, offering coulourful gulal and flower petals to Lord Shiva and Goddess Parvati. It is more of a musical affair in Uttarakhand, where Holi comprises of colours (Dulhendi) made from flower extracts, ash and water; with a touch of melody and spiritualism where the Indian classical ragas Bhimpalasi, and Yaman are chanted throughout the day.
Usher in spring and the magic of colors with Taj's all-inclusive 4D offer. For more information and to book your stay please visit – 4D offer.

About Taj
Established in 1903, Taj is The Indian Hotels Company Limited's (IHCL) iconic brand for the world's most discerning travellers seeking authentic experiences in luxury and has been rated as India's Strongest Brand as per Brand Finance India 100 2020 report. From world-renowned landmarks to modern business hotels, idyllic beach resorts to authentic Grand Palaces, each Taj hotel offers an unrivalled fusion of warm Indian hospitality, world-class service and modern luxury.
The unique portfolio comprises hotels across the globe including presence in India, North America, United Kingdom, Africa, Middle East, Malaysia, Sri Lanka, Maldives, Bhutan and Nepal.

For more information, please visit www.tajhotels.com
For more information, please contact:  rakhee.lalvani@ihcltata.com