Celebrating the Iconic Architectural Marvels of Taj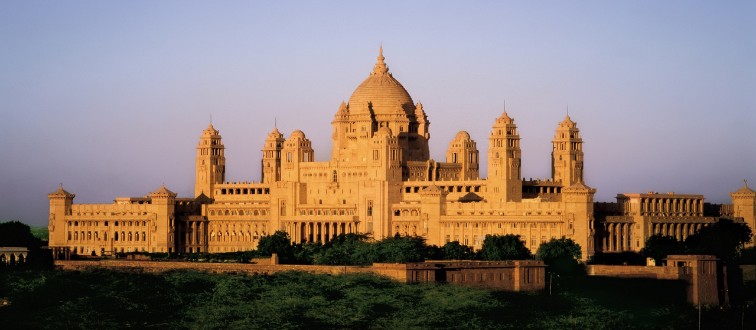 Mumbai, October 1, 2018: This World Architecture Day, Taj – long heralded as a custodian of Indian heritage, celebrates its rich legacy of restoring India's Royal Palaces. The meticulous restoration and revival of the Palaces reflect the bygone era of distinctive architectural styles from India's glorious past.
The 115 year old Taj Mahal Palace, Mumbai is the only trademarked building in India. The distinctive red-tiled Florentine Gothic dome, which crowns the elegant Indo-Saracenic arches and architraves of the hotel, sits 240 feet above street level and is the defining feature of Mumbai's skyline. The Taj Lake Palace in Udaipur is a four-acre marble vision rising ethereally from the serene waters of Lake Pichola. In the Blue city of Jodhpur, the imposing Umaid Bhawan Palace, Jodhpur is a magnificent Art Deco golden sandstone Palace which opened its doors in 1942 as the sixth largest private residence in the world. Yet another example of a sensitive restoration by the Taj is the erstwhile home of the Nizam of Hyderabad, Taj Falaknuma Palace. Offering spectacular views of the city, the 18th century Palace was lovingly restored over a period of ten years.
Taj's latest architectural wonder is Chennai's only heritage hotel, the much-loved Taj Connemara. The hotel reopened its doors after a two-year long restoration and redesign, enhancing its rich eclectic architectural influencers – Classic Colonial, Art Deco and legendary architect, Geoffrey Bawa's 'Tropical Modernism' - with a timeless contemporary interior design.
To know more and to make your reservation, please visit www.tajhotels.com
About The Indian Hotels Company Limited
Established in 1903, Taj is Indian Hotels Company Limited's (IHCL) iconic brand for the world's most discerning travellers seeking authentic experiences in luxury. From world-renowned landmarks to modern business hotels, idyllic beach resorts to authentic Grand Palaces, each Taj hotel offers an unrivalled fusion of warm Indian hospitality, world-class service and modern luxury.
The unique portfolio comprises hotels across the globe including presence in India, North America, United Kingdom, Africa, Middle East, Malaysia, Sri Lanka, Maldives, Bhutan and Nepal. 
For more information, please visit www.tajhotels.com