BID SUMMER GOODBYE AMIDST THE WILDERNESS OF TAJ SAFARIS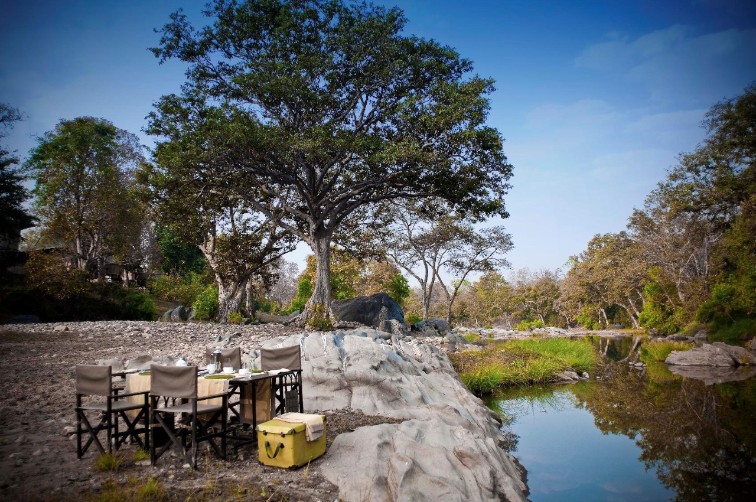 MUMBAI, MAY 26, 2022: As the summers wind to an end, celebrate the last of the season's wonders by answering the call of the wild with Taj Safaris. Located in the heart of the forests of Madhya Pradesh, Taj Safaris offers travellers the opportunity to revel in the unparalleled beauty of India's famed jungles and seek adventures of a lifetime. 
With the long winding days forcing the animals to make their way out of hiding in search of water and prey, the end of the summer months are the best time to spot the forests' inhabitants in their natural surroundings. Be it the chital, sloth bears, gaurs, Barasingha, leopards, wild boards, wild dogs and most importantly – the Royal Bengal Tiger – the jungles are alive during this time of the year. Join Taj Safaris' expert naturalists as they take you on a daily safari rides while divulging the secrets of the forests.
With towering trees, thick foliage and an undulating landscape, the forests of Kanha, Panna, Pench and Bandhavgarh are a nature lover's delight. Guests can learn about the many native flora that dot the forests – be it the mahua or Butter Tree, Kaithor Wood Apple tree or the Kullu or Ghost Tree. From curated experiences such as nature walks and cozy bush dinners under the starry skies to glamping where luxury camping weaves in the local culture and heritage of the forests and their tribes, Taj Safaris makes for the perfect getaway to bid summer goodbye.
To know more and book a Wilderness Getaways offer with Taj Safaris, please visit here.
About Taj Safaris

Breaking new ground in India, Taj Safaris offers India's first and only luxury wildlife circuit. Its four lodges based in India's tiger heartland, Madhya Pradesh and one in Chitwan National Park, Nepal; provide guests with the ultimate wildlife experience. Taj Safaris' lodges are founded on sustainable tourism principles and its specially-trained naturalists offer an interpretive and unforgettable wildlife experience coupled with the legendary service that the Taj is renowned for.
Taj Safaris first opened its doors at Mahua Kothi—Bandhavgarh National Park in 2006. Three more lodges complete the Madhya Pradesh wildlife circuit: Baghvan—Pench National Park, Pashan Garh – Panna National Park and Banjaar Tola – Kanha National Park. In 2016, Taj Safaris opened its first international lodge, Meghauli Serai—Chitwan National Park.
To know more about Taj Safaris and to make bookings, please visit  www.tajhotels.com
For more information, please contact:   nairita.ghosh@ihcltata.com