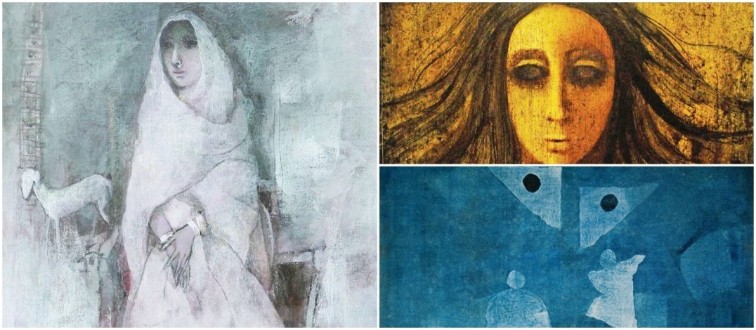 Mumbai, July 24, 2018: A stay with Taj not only offers unmatchable hospitality, but also a commitment towards the preservation of heritage, with an assortment of art echoing India's history and showcasing burgeoning new artists. Beyond aesthetics, the Taj's art portfolio boats of an enormous collection of over four thousand artworks with over a hundred museum quality masterworks.
Taj's collection details the progression of the Modern Art Movement from the mid-1960s until the early 1980s. The Taj Mahal Palace, Mumbai's medley of precious artworks reflect an important era of creativity in Indian history. Significant works acquired from 1968 to the 70s include artists working in India in the Post-Independence era such as M.F. Husain, S.H. Raza, Jamini Roy, Tyeb Mehta, K.H. Ara, Jehangir Sabavala, Bose Krishnamachari, V.S. Gaitonde and others. In recent times three works of V.S. Gaitonde from the hotel were lent to the Guggenheim Museum for an exhibition in New York and Venice.
Continuing the legacy of The Taj Mahal Palace, additions were made to the existing collection through acquiring the works of young and emerging artists. The works of Sakti Burman, Rabin Mondal, P Khemraj, GR Santosh and L Munuswamy at The Pierre reflect the New York hotel's Indian heritage. The self-exiled Polish artist Stefan Norblin's works at the iconic Umaid Bhawan Palace, Jodhpur and wall frescos by French artist Jean Gaudier at Taj Falaknuma Palace, Hyderabad echoes the best of Indian and Western art at Taj.
These great works of art across Taj hotels stand as testament to the changing patterns of history. Experience Taj's iconic art collections with a guided tour at its hotels. For more information please visit: www.tajhotels.com
About Taj
Established in 1903, Taj is Indian Hotels Company Limited's (IHCL) iconic brand for the world's most discerning travellers seeking authentic experiences in luxury. From world-renowned landmarks to modern business hotels, idyllic beach resorts to authentic Grand Palaces, each Taj hotel offers an unrivalled fusion of warm Indian hospitality, world-class service and modern luxury.
The unique portfolio comprises hotels across the globe including presence in India, North America, United Kingdom, Africa, Middle East, Malaysia, Sri Lanka, Maldives, Bhutan and Nepal. 
For more information, please visit www.tajhotels.com