Afternoon Teas At The Taj
Brewed just right for a unique culinary experience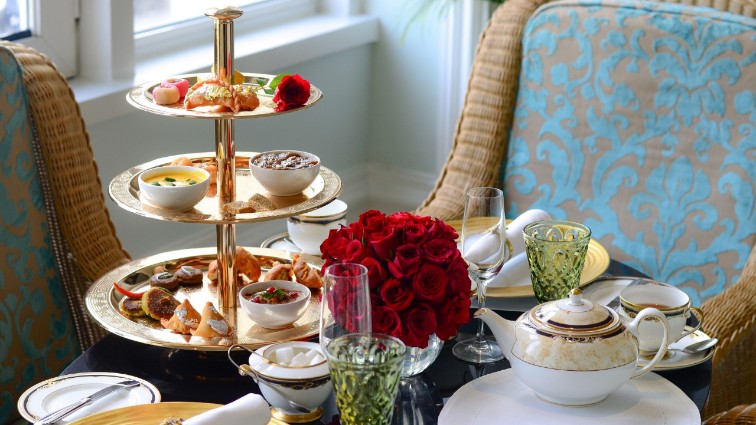 Mumbai, September 10, 2019: The English Afternoon Tea was first introduced in 1865 by Anna Maria, the 7th Duchess of Bedford and lady-in-waiting to Queen Victoria, who, one afternoon asked her footman to deliver tea making equipment with some bread and butter to her private room as she was experiencing a sudden 'sinking feeling'. The Duchess enjoyed this unique experience so much that she made it a regular affair, often inviting her special friends for a spot of 'Afternoon Tea'.
Over time the simple platefuls of bread and butter that first accompanied Afternoon Tea have developed into much more elaborate selections of sandwiches, scones, muffins, cakes, biscuits, gâteaux and fruit desserts. For those looking to satiate their souls with some delectable afternoon delicacies, look no further than the iconic Taj Hotels across the globe, which offer some of the most exclusive and exotic afternoon tea offerings at their hotels.
Transport yourself back in time to experience the charm and elegance of the past as you indulge in Afternoon Tea at Sea Lounge at the legendary Taj Mahal Palace, Mumbai with its colonial charm and elaborate buffet spread of classic English delicacies and local Indian favourites, complemented with a selection of the world's finest teas and coffees. Or step into the genteel surroundings of Kona at Taj 51 Buckingham Gate Suites and Residences, London for a Jasmine Indian Afternoon Tea, which will evoke the rich traditions of the Indian dining culture with a bold and innovative twist on the traditional afternoon tea. For an experience akin to the Maharajas of the past, enjoy High Tea in the royal setting of Risala at Umaid Bhawan Palace, Jodhpur. For a delve into a brief history of tea, the Afternoon Tea Service served in authentic crockery and specially designed charlies at the Lady Connemara bar & Lounge, Taj Connemara, Chennai is the perfect option as it plays an elegant ode to the tradition of high teas. 
For more information about the unique experiences and services offered at Taj Hotels, please visit Taj Hotels.
About Taj
Established in 1903, Taj is The Indian Hotels Company Limited's (IHCL) iconic brand for the world's most discerning travellers seeking authentic experiences in luxury. From world-renowned landmarks to modern business hotels, idyllic beach resorts to authentic Grand Palaces, each Taj hotel offers an unrivalled fusion of warm Indian hospitality, world-class service and modern luxury. 
The unique portfolio comprises hotels across the globe including presence in India, North America, United Kingdom, Africa, Middle East, Malaysia, Sri Lanka, Maldives, Bhutan and Nepal. 
For more information, please visit www.tajhotels.com
Follow Taj 
For more information, please contact:  rakhee.lalvani@ihcltata.com