A Romance to Remember: Exotic Escapes with Taj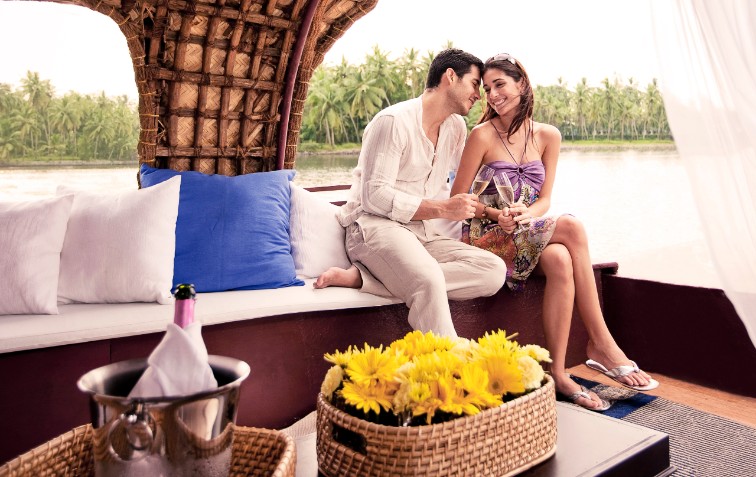 Mumbai, February 14, 2019:  Escape the winter and head off on an adventure with your loved one to far-flung lands with Taj Hotels. From remote islands to the ultimate safari, February is the month of indulgence to explore the exotic ends of the world and break away from the ordinary.
With stunning views overlooking Cape Town's iconic Table Mountain, Taj Cape Town offers a myriad of experiences. The adventurous couple is spoilt for choice, from going on the lookout for the Big Five on a Game Drive in any of the nearby National Parks to hiking and abseiling Table Mountain, adrenaline will be high! Couples that prefer a more laid-back approach to holidays can venture to Stellenbosch to explore the rolling vineyards and experience world-class food and drink. Wildlife lovers must be sure not to miss Cape Town's most famous residents; the African penguins of Boulders Beach, nestled a stone's throw from the vibrant city.
Nothing says exotic quite like an idyllic island getaway. Couples can spend their days relaxing on a sun lounger with views of pristine beaches and turquoise waters at Taj Exotica Resort & Spa, Andamans or unravel the secrets of underwater life with exclusive experiences in game fishing, night kayaking in the mangroves, turtle nesting excursions, scuba diving and snorkelling. 
Explore the real-life home of Mowgli, Baloo and Bagheera when you stay at Baghvan, A Taj Safari in Pench National Park which has mesmerised many as the backdrop for Rudyard Kipling's famous tome 'The Jungle Book'. Couples can indulge in a romantic dinner under the sprawling branches of an old Mahua tree which provides a perfect canopy for a lantern lit dinner, with only the sounds of a crackling bonfire and Pench National Parks famous residents to keep you company. Twice daily Safari drives will allow you to get up close and personal with Baloo and the gang. Be sure to keep an eye out for Shere Khan as the jungle has one of the healthiest, most visible populations of tigers in the world.
Taj Hotels offer something truly different; a treasured story that will be retold for years to come. To know more and to make your reservation, please visit www.tajhotels.com.
About Taj
Established in 1903, Taj is Indian Hotels Company Limited's (IHCL) iconic brand for the world's most discerning travellers seeking authentic experiences in luxury. From world-renowned landmarks to modern business hotels, idyllic beach resorts to authentic Grand Palaces, each Taj hotel offers an unrivalled fusion of warm Indian hospitality, world-class service and modern luxury.
The unique portfolio comprises hotels across the globe including presence in India, North America, United Kingdom, Africa, Middle East, Malaysia, Sri Lanka, Maldives, Bhutan and Nepal. 
For more information, please visit www.tajhotels.com
For more information, please contact:  rakhee.lalvani@tajhotels.com