Escape the frenetic pace of city-life and discover Taj's idyllic hotels which are perfect for stargazing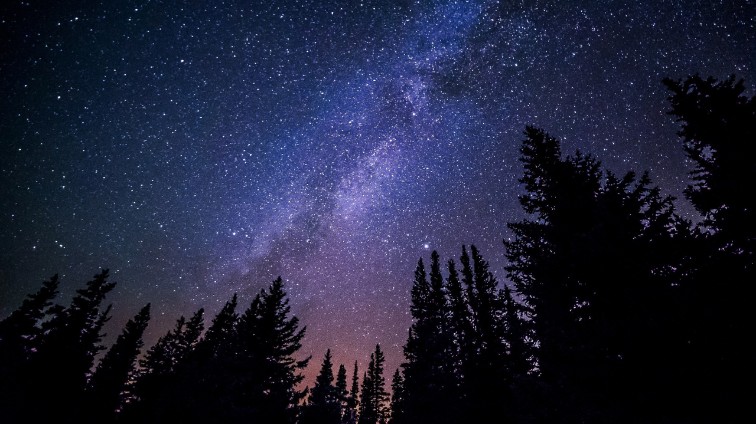 Mumbai, November 27, 2018: With 'Astrotourism' firmly predicted as one of 2019's hottest trends, travellers are seeking holiday inspiration linked to celestial events now more than ever. Observe constellations, planets, shooting stars and meteor showers in the rainforests of Coorg, the secluded Andaman Islands or the jungles of Madhya Pradesh and discover stellar views of the Indian night skies.
Taj Exotica Resort & Spa, Andamans – On the remote and relatively unknown Havelock Island, Taj Exotica Resort & Spa, Andamans is located on Radhanagar Beach, reputed as one of the best beaches in Asia. Far from any form of light pollution, guests can pinpoint Orion's Belt, Cassiopeia and the North Star with an array of unique activities, including night kayaking in the mangroves as well as beach picnics and BBQs accompanied by the on-site Naturalist.

Taj Madikeri Resort & Spa, Coorg - Coorg is an incredible destination not only for travellers seeking a mountain escape away from the crowds, but it is also one of the best places to spot stars from behind the mountain peaks. Perched 4,000 feet above sea level in the midst of a 180-acre rainforest, Taj Madikeri Resort & Spa, Coorg is ideal for those wanting to detox from city life. This isolated hillside resort is the perfect setting for amateur astronomy sessions over dinner under a canopy of stars at the Buddha Garden.
Banjaar Tola, Kanha National Park, Madhya Pradesh - Madhya Pradesh's untouched national parks offer a rural and peaceful destination which is prime for spotting the Milky Way. 
Taj Safaris' Banjaar Tola is nestled amid 90 acres of private Sal forest interspersed with grasslands and a seasonal lake, allowing guests to experience the unparalleled beauty of the jungle. As the sun sets, guests can head out on a night walk with the in-house Naturalist and listen to interesting stories of the vast expanses of star-studded horizons.
To know more and to make your reservation, please visit www.beta.tajhotels.com
About Taj
Established in 1903, Taj is Indian Hotels Company Limited's (IHCL) iconic brand for the world's most discerning travellers seeking authentic experiences in luxury. From world-renowned landmarks to modern business hotels, idyllic beach resorts to authentic Grand Palaces, each Taj hotel offers an unrivalled fusion of warm Indian hospitality, world-class service and modern luxury.
The unique portfolio comprises hotels across the globe including presence in India, North America, United Kingdom, Africa, Middle East, Malaysia, Sri Lanka, Maldives, Bhutan and Nepal. 
For more information, please visit www.beta.tajhotels.com