The Blue City Of Jodhpur Featured In The Top 10 Trending Global Destinations For 2020
THE ONLY INDIAN DESTINATION TO FEATURE IN THE LIST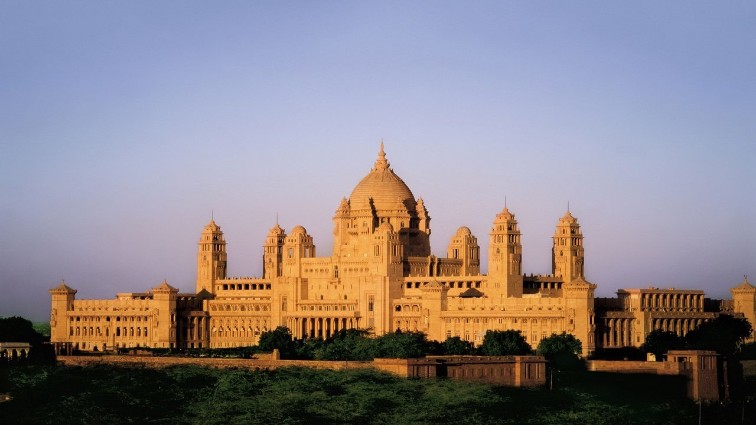 OCTOBER 24, 2019, MUMBAI: Keeping with the rising trend of unique destinations gaining in popularity with today's discerning travelers, Jodhpur has featured within the 'Top 10 Trending Destinations Globally for 2020' – the only Indian destination in the list – as per recent reports.
Located in the midst of Rajasthan's boundless desert landscape, this 'Blue City', as Jodhpur is also known, is a traveler's delight with the charm of a bygone era prevailing in the winding lanes and bustling market places of the city. The regal Mehrangarh fort overlooking the city is a reminder of its glorious past, when Jodhpur was the former capital of Marwar – its seven gates and massive walls transporting travelers back into India's rich history.
Travelers can further enhance their stay in Jodhpur with Taj Hotels, while soaking in the culture and rich history of the city. For those looking to experience luxury like the royals did, Umaid Bhawan Palace, home of Jodhpur's royal family, is the perfect choice. And those wanting to explore a more contemporary twist to the city can celebrate the grandeur of Rajput and Mughal culture at Taj Hari Mahal.
Today, travelers are increasingly looking to invest in authentic travel destinations, with local flavours, cultures and tradition adding to the overall immersive experience. Be it shopping for local crafts at the Sarafa and Kapraa bazaars, or thrilling drives in the undulating sand dunes of the Great Indian (Thar) Desert, or reveling in the intricate architecture of the past, Jodhpur has something for everyone looking for the perfect mix of heritage, luxury and adventure!
To learn more and to make a reservation, please visit www.tajhotels.com.
About Taj
Established in 1903, Taj is The Indian Hotels Company Limited's (IHCL) iconic brand for the world's most discerning travellers seeking authentic experiences in luxury. From world-renowned landmarks to modern business hotels, idyllic beach resorts to authentic Grand Palaces, each Taj hotel offers an unrivalled fusion of warm Indian hospitality, world-class service and modern luxury. 
The unique portfolio comprises hotels across the globe including presence in India, North America, United Kingdom, Africa, Middle East, Malaysia, Sri Lanka, Maldives, Bhutan and Nepal. 
For more information, please visit www.tajhotels.com
For more information, please contact: rakhee.lalvani@ihcltata.com