Taj West End Bengaluru Welcomes The Legendary Machan In The Garden City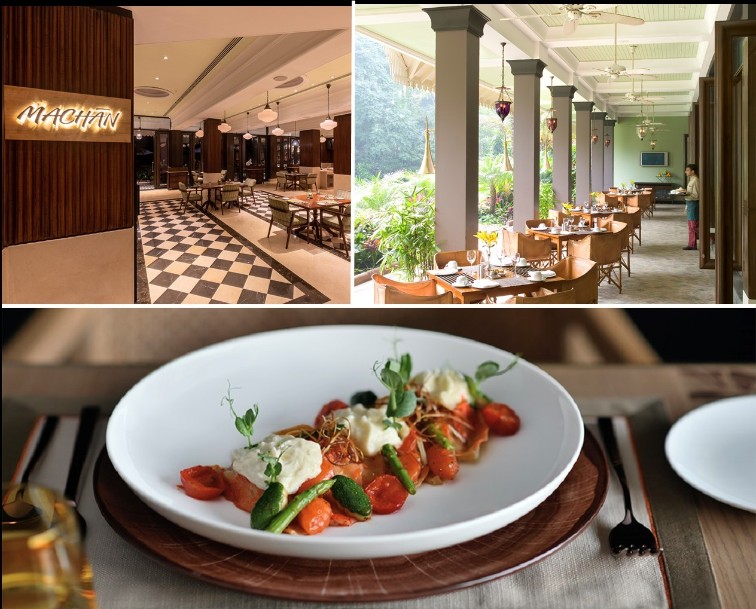 BENGALURU, OCTOBER 7, 2020: Taj West End, Bengaluru, a landmark hotel defined by its illustrious heritage and colonial charm announced the opening of the legendary all-day diner Machan. This will be the restaurant's first outpost from Delhi, where it originated in 1978.
Somnath Mukherjee, Area Director, Karnataka and General Manager, Taj West End, Bengaluru said, "I am elated to welcome the iconic Machan from the Capital city of New Delhi to the Garden City of Bengaluru. The decades of culinary history of Machan is a befitting addition to 130-year-old heritage of Taj West End. We welcome our patrons to enjoy a slice of history at this new dining destination in the city."

Machan, the capital's first 24-hour international eatery, ever since its inception, has had a pioneering legacy in cuisine and dining experience, which will be carried forward at Machan, Bengaluru. Reminiscent of 'machans' or raised platforms built as look-out and observation posts, the jungle-themed eatery is nestled amidst acres of lush green foliage and offers elegant indoor seating and outdoor alfresco dining with picturesque views.
The eclectic menu comprises local and global cuisine inspired by the jungles of the world, also paying homage to the forests of Karnataka. The restaurant offers classic Machan favorites like Kona Coffee and Bulls's Eye, in addition to local delicacies like Bandipur Koli Saaru, Kalakkad Reserve - Meen Varuval, and Kabini Lamb Chops reflecting the regional influence on the menu. Taking a trip down memory lane from the good-old Machan days, which introduced first-ever midnight menus, the Bengaluru outpost too will feature a midnight menu celebrating the classics of the yesteryears.

Apart from the culinary tribute to the impressive wildlife of the region, Machan will host a library of books highlighting the rich heritage of the forests of Karnataka.

About Taj West End Bengaluru

With 130 years of unparalleled heritage, Taj West End evokes the classical charm of the bygone era while pioneering luxurious refinement of Bengaluru's thriving cityscape! Set amidst 20 acres of picturesque greens and colonial architecture, the iconic hotel is home to 117 magnificent rooms, each with breath taking views, a range of spectacular fine- dining experiences, majestic indoor and outdoor banqueting spaces, the award-winning Jiva Spa and much more. Add to this, the hotel's reputation for its signature hospitality and world-class services which has made it the winner of the Best 5 star Luxury Hotel in the Country at the National Tourism Awards 2017-18.