IHCL Pledges to Reduce Water Intensity by 5% within Two Years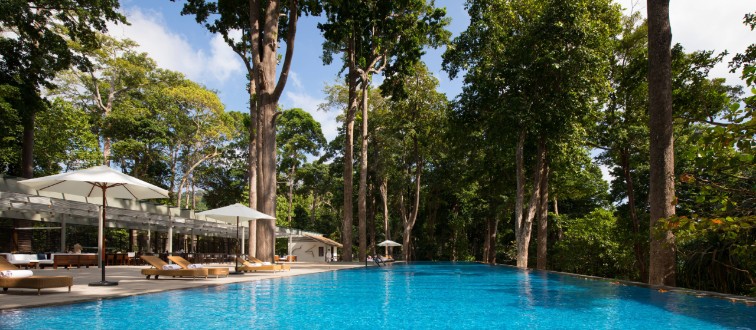 Mumbai, June 4, 2019: Ahead of World Environment Day, The Indian Hotels Company Limited (IHCL), South Asia's largest hospitality company has announced an initiative to reduce overall water intensity by 5% within the next two years across all its hotels. EarthCheck, the world's leading scientific benchmarking and certification group will conduct a monthly audit to monitor IHCL's sustainability practices and progress.   
The company has also launched a Water SMART contest wherein all hotels will participate to initiate a water intensity reduction project for three months and the model of the winning hotel / hotels will be scaled across all hotels as a best practice.
Dr. PV Murthy, Executive Vice President and Global Head - Human Resources, IHCL said, "Our sustainability goals have evolved with the changing world that we live in. At IHCL, it is our constant endeavour to grow responsibly and contribute to preserving the environment in a meaningful way. This year's goal is in line with our commitment to working towards optimizing water and energy consumption."
IHCL's Sustainability Report, based on GRI (Global Reporting Initiative) Standards highlights the impact the Company has made towards environmental stewardship.
For more information on IHCL's Sustainability Report titled 'Shaping Our Common Future', please visit www.ihcltata.com.
About The Indian Hotels Company Limited (IHCL)
The Indian Hotels Company Limited (IHCL) and its subsidiaries bring together a group of brands and businesses that offer a fusion of warm Indian hospitality and world-class service. These include Taj – the hallmark of iconic hospitality, SeleQtions, a named collection of hotels, Vivanta, sophisticated upscale hotels and Ginger which is revolutionizing the lean luxe segment.
Incorporated by the founder of the Tata Group, Jamsetji Tata, the Company opened its first hotel - The Taj Mahal Palace, in Bombay in 1903. IHCL operates 179 hotels including 30 under development globally across 4 continents, 12 countries and in over 80 locations.  
The Indian Hotels Company Limited (IHCL) is South Asia's largest Indian hospitality company by market capitalization. It is primarily listed on the BSE and NSE.
Please visit:
www.ihcltata.com; www.tajhotels.com; www.seleqtionshotels.com; www.vivantahotels.com; www.gingerhotels.com;
Follow Taj
 Follow SeleQtions 
 Follow Ginger 
For more information, please contact:  rakhee.lalvani@ihcltata.com