GO GLOBETROTTING THIS SUMMER
~ Explore destinations across the world with Taj hotels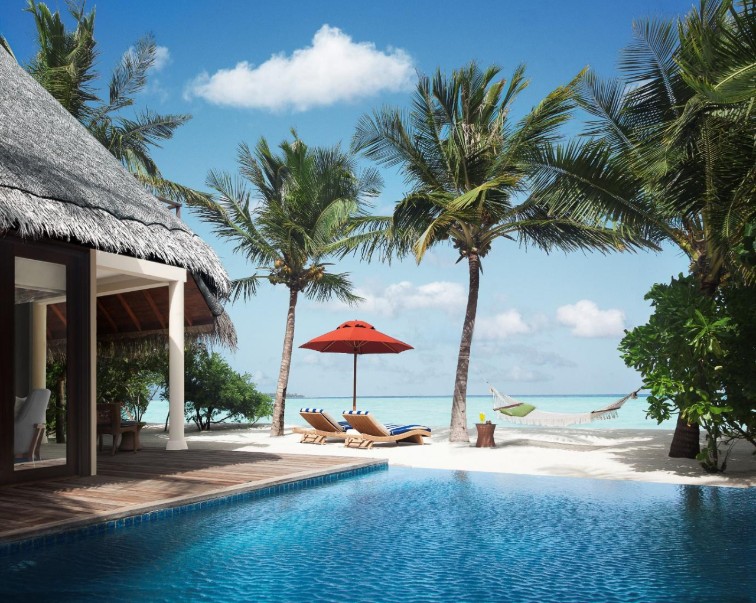 MUMBAI, MARCH 31, 2022: As the world opens its doors to travellers after a long hiatus, it is the perfect time to get those passports out of hiding. This summer, embark on a journey and explore the world with Taj. Delight in myriad experiences while indulging in luxury at breath-taking destinations with the special International Getaways offer.
Enjoy a classic English summer in London as you delight in discovering the best kept secrets along the cobbled streets of the city or learn about the rich history that dots every corner of Cape Town. Experience the cosmopolitan lifestyle at Taj's marquee hotels in New York and San Francisco or immerse yourself in the vibrant cityscape of Dubai. Take a family vacation or a romantic getaway as you discover the breath-taking beauty of Maldives' turquoise waters with Taj's resorts. Travellers can also experience the magic of long languid summer days in Sri Lanka as they explore the beauty of this palm-lined island country.
Delight in seamless blends of residential elegance, rejuvenation and dining indulgences with an unrivalled fusion of warm Indian hospitality, world-class service and modern luxury this summer. For more details, please visit here.
About Taj

Established in 1903, Taj is The Indian Hotels Company Limited's (IHCL) iconic brand for the world's most discerning travellers seeking authentic experiences in luxury and has been rated as the World's Strongest Hotel Brand and India's Strongest Hospitality Brand as per Brand Finance 2021. From world-renowned landmarks to modern business hotels, idyllic beach resorts to authentic Grand Palaces, each Taj hotel offers an unrivalled fusion of warm Indian hospitality, world-class service and modern luxury.

The unique portfolio comprises hotels across the globe including presence in India, North America, United Kingdom, Africa, Middle East, Sri Lanka, Maldives, Bhutan and Nepal.

Please visit: www.ihcltata.com.com; www.tajhotels.com; www.seleqtionshotels.com; www.vivantahotels.com; www.gingerhotels.com
For more information, please reach out: kirti.dhingra@ihcltata.com 
Follow us on social media:

Follow IHCL         
The Indian Hotels Company Limited (IHCL)
Follow Taj            
@TajHotels |
 @TajHotels |
 @TajHotels | 
 Taj Hotels
Follow SeleQtions 
@SeleQtions | 
@Seleqtions |
 @Seleqtions
Follow Vivanta      
@VivantaHotels |
  @VivantaHotels |
 @VivantaHotels  
Follow Ginger       
@Ginger |
 @GingerHotels |
  @GingerHotels | 
@GingerHotels