Campton Place Restaurant Recognized as the Only Indian-Influenced Restaurant in the United States and Europe to be Awarded Two Michelin Stars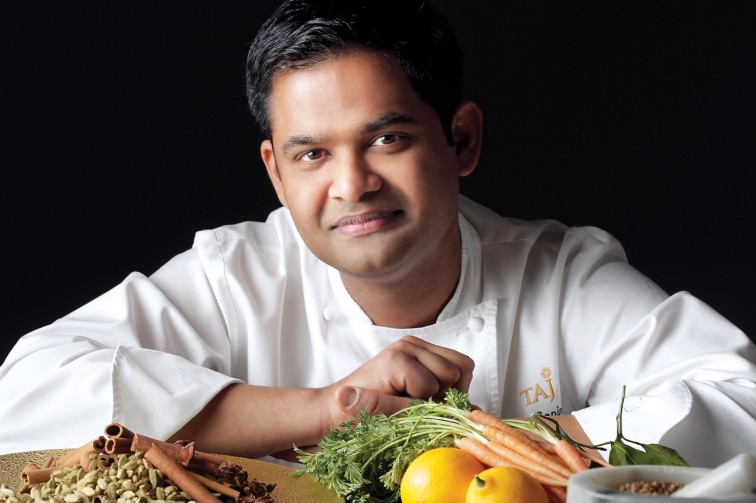 Celebrates its 10th Consecutive Year as a Michelin-Starred Restaurant               
Mumbai, June 6, 2019: Taj's iconic Campton Place Restaurant in San Francisco earns its second Michelin Star, establishing it as the only Indian-influenced restaurant in the United States and Europe to obtain this recognition. 2019 marks Campton Place Restaurant's tenth consecutive year as a Michelin-starred restaurant, firmly instituting Chef Srijith among the culinary elite.   
"We are honored to be recognized by the Michelin Guide with two stars," said Srijith Gopinathan, Executive Chef of Campton Place Restaurant.  "We're proud of our unique Californian-Indian cuisine and incredible team, and hope to continue delighting our guests with one of a kind dining experiences with exploratory spices, refined techniques and fresh ingredients."
Chef Srijith has continued to refine his signature Californian-Indian cuisine, artfully fusing California produce and cooking techniques with the regional inspiration, aromatics and traditional spice blends of India.  Chef Srijith's signature Spice Route tasting menu, available at the daily dinner service, offers a captivating journey through Eastern and Western flavours and showcases highly-finessed techniques and unexpected flavor combinations.
Inspired equally by his California surroundings and South Indian upbringing, Chef Srijith's constantly evolving menu and experimental approach has led to the creation of signature dishes, including Campton Place's Spice Pot and Maine Lobster with sago, green mango, nasturtium and coconut.  New summer menu items include white asparagus with fava leaf saag, California Morels and mushroom cookie crumbs, Brentwood corn Pollichathu with spiced peach buttermilk, coconut rice and milk texture with macerated mango and lemon basil.
Offering exceptional service and an incredible wine list, Campton Place Restaurant is located within Taj Campton Place, one of San Francisco's most prominent landmark hotels. For more information or reservations, please visit www.tajcamptonplace.com/dining
About Taj
Established in 1903, Taj is The Indian Hotels Company Limited's (IHCL) iconic brand for the world's most discerning travellers seeking authentic experiences in luxury. From world-renowned landmarks to modern business hotels, idyllic beach resorts to authentic Grand Palaces, each Taj hotel offers an unrivalled fusion of warm Indian hospitality, world-class service and modern luxury.
The unique portfolio comprises hotels across the globe including presence in India, North America, United Kingdom, Africa, Middle East, Malaysia, Sri Lanka, Maldives, Bhutan and Nepal. 
For more information, please visit www.tajhotels.com
Follow Taj 
For more information, please contact:  rakhee.lalvani@ihcltata.com