Bombay Brasserie – Reimagined Indian Fine Dining
Reopens at Taj Cape Town with a fresh new design, menu and bar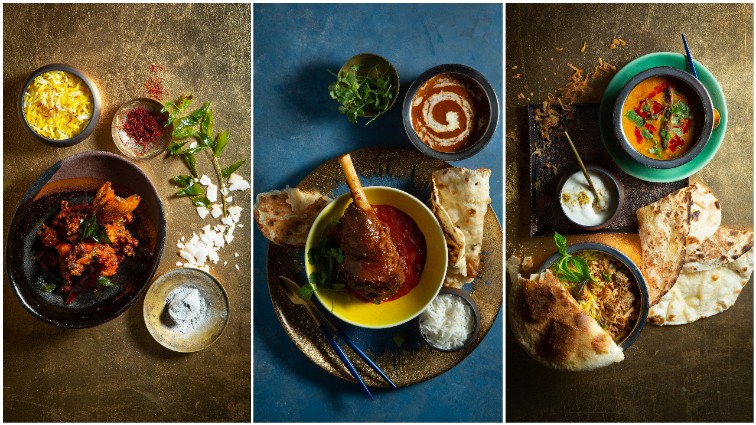 MUMBAI, October 31, 2019: Ever since 1982, when it first opened its doors in fashionable Kensington, London, Bombay Brasserie has been an iconic restaurant destination, famed for its authentic, eclectic Bombay and Indian cuisine. After reimagining the Indian fine dining scene in London for over three decades, the brand expanded in two other corners of the globe – at Taj Cape Town in 2010 and at Taj Dubai in 2015. 
And now, the famed restaurant has reopened at Taj Cape Town, with a new refreshed, expanded and refurbished look fused with authentic Indian touches. Headed by Executive Chef David Tilly, the new Bombay Brasserie offers diverse cooking styles from all across India and adds two unique elements – an authentic Cape Town flair and flavour. Guests can also choose from an array of small plates, allowing diners to experience a fine dining interpretation of Indian street food. 
Another exciting addition, further enhancing the fine dining experience, is the Bombay Brasserie Bar, where patrons can enjoy pre-dinner drinks from an extensive range of cocktails, beers, wines and a collection of the finest whiskies and brandies.
Bombay Brasserie specialises in a spectrum of flavours, fragrances and textures that epitomize Mumbai's diverse and inspirational cuisine, complemented by classic Indian recipes from around the sub-continent. The cuisine draws on from Parsi cafes, seafood restaurants, famous chaat street food and contemporary fusion creations.
London's Bombay Brasserie has been renewed under the leadership of Chef Sriram Aylur, who founded the Michelin star Quilon restaurant in London. At Taj Dubai, Bombay Brasserie is a tryst between classic and contemporary, offering culinary innovation to its discerning guests.
About Taj
Established in 1903, Taj is The Indian Hotels Company Limited's (IHCL) iconic brand for the world's most discerning travellers seeking authentic experiences in luxury. From world-renowned landmarks to modern business hotels, idyllic beach resorts to authentic Grand Palaces, each Taj hotel offers an unrivalled fusion of warm Indian hospitality, world-class service and modern luxury. 
The unique portfolio comprises hotels across the globe including presence in India, North America, United Kingdom, Africa, Middle East, Malaysia, Sri Lanka, Maldives, Bhutan and Nepal. 
For more information, please visit www.tajhotels.com
For more information, please contact: rakhee.lalvani@ihcltata.com