London Calling : Five Reasons to visit this February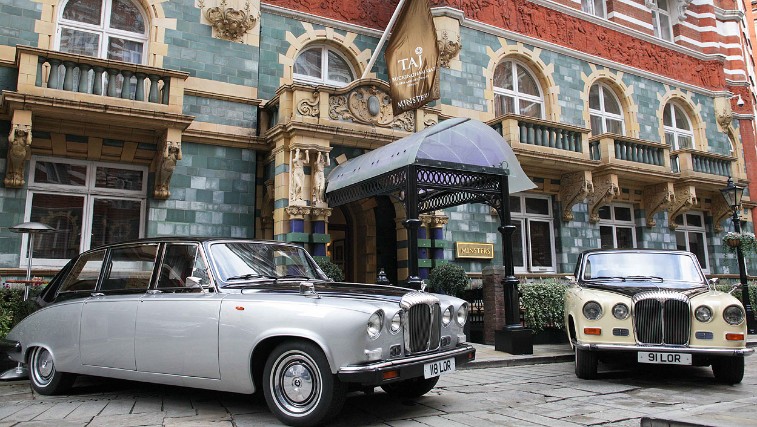 Mumbai, 29 January, 2019: London, one of the world's most cosmopolitan and vibrant cities, is a year- round destination that has something for everyone; from history and culture to fine food and fashion. For travellers wanting to experience this iconic city, February is the perfect month to visit with Taj Hotels rounding up a host of exciting events popping up throughout the capital.
Kew Gardens Orchid Festival: An explosion of colour, this year's festival is an ensemble of orchid-laden displays inspired by Columbia. Taking place at London's largest UNESCO World Heritage site, the festival will run from 9th February until 10th March 2019.
The London Classic Car Show: One of the UK's most established car expositions, the show is a must-attend event for any discerning classic car owner, collector, expert or enthusiast. Taking place from 14th-17th February, one can examine some of the most revered cars that have ever been created.
London Fashion Week:This year sees the first ever two-day London Fashion Week: Insiders Event from 16th – 17th February which welcomes style lovers and fashionistas to attend a series of guest talks, catwalk shows, immersive experiences and popup shops.
Chinese New Year: London plays host to the largest Chinese New Year celebrations outside of Asia. The main festivities will take place on 10th February and will see central London in the midst of merriment with colourful parades and stage performances at Trafalgar Square.
For those seeking a truly relaxing break away from the hustle and bustle of the capital, St. James' Court, A Taj Hotel and Taj 51 Buckingham Gate Suites and Residences, located footsteps from Buckingham Palace are the ideal destinations. The hotels will be welcoming guests and visitors to the new Jiva Spa from the beginning of February. The elaborate menu boasts a series of traditional therapies that are inspired by the rich and ancient wellness heritage of India.
Please visit www.theindianhotels.com; www.tajhotels.com; www.gingerhotels.com
For more information, please contact:  rakhee.lalvani@tajhotels.com