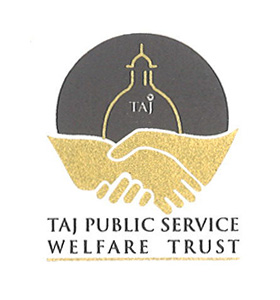 India is facing an unprecedented challenge with our communities being impacted by the growing COVID-19 pandemic. This is the time to demonstrate solidarity, support and stand together to navigate through this crisis. In this hour of need, IHCL through the Taj Public Service Welfare Trust (TPSWT) has been and is responding by providing nutritious meals to doctors and medical staff at hospitals, as well providing medical equipment and supplies.
The Trust is requesting your financial support to further strengthen and expand its reach. For your reference, donations to the Trust are eligible for deduction under section 80G of the Income Tax Act, 1961. To view the 80G approval issued by Income Tax authorities, click here, and to view the validity of the 80G certificate please click here.  Please enter 'Taj Public Service Welfare Trust' under the Tab Name of the Agency. 
Subsequent to your thoughtful donation, you will be issued with the requisite receipt which will be sent to your email address.
We are deeply grateful for your support and contribution in these extraordinary circumstances.In case of any queries or any feedback, please do write to us at tajtrust@ihcltata.com
Donations may be made online in Indian Rupees by citizens of India and Indian companies by clicking here
Kind Regards.
Gaurav Pokhariyal
Executive Vice President- Human Resources, IHCL
Chairman, Taj Public Service Welfare Trust
The Taj Public Service Welfare Trust provides relief and support to victims of natural or man-made disasters. Since its inception in 2008, the Trust has worked on a range of relief and rehabilitation initiatives across the country. TPSWT is registered as public charitable trust vide registration no. E-25354 Mumbai dated 23-12-2008, and it's PAN number AABTT6081F. Further details of the Trust's relief and rehabilitation initiatives may be accessed at www.ihcltata.com/responsibility/taj-public-service-welfare-trust.